Why Is Hamilton Island So Famous?
Why is Hamilton Island so famous? From its gorgeous natural beauty, to its unique attractions, to its proximity to other Whitsunday highlights, Hamilton Island is one of the best islands to visit in Australia!
The Whitsundays are home to 74 islands, yet Hamilton Island is probably the most well-known of them all. If you're wondering why Hamilton Island is so famous, we're going to dive into the attractions and highlights on this beautiful island so you know what to expect here. No visit to the Whitsundays is complete without exploring Hamilton Island!
---
Why Is Hamilton Island So Famous
Hamilton Island, or "Hamo" as the locals call it, is one of the most visited and most developed Whitsunday Islands. There are many reasons why people flock to this island, including many A-list celebrities! So why do people love Hamilton Island so much, especially when there are 73 other islands in the Whitsundays to visit? Let's unpack the reasons why Hamilton Island is so special.
---
Natural Beauty
Like most of the Whitsunday Islands, Hamilton Island is covered in tropical rainforest that is rich with life. 70% of the island's forest is a protected national park, so flora and fauna thrive here. You can hike to various viewpoints around the island and enjoy panoramic views of the pristine beaches, forested hills, and marine-life-filled oceans around the island.
---
Popular Attractions
Hamilton Island is one of the most developed islands in the Whitsundays. That means there are lots of entertaining attractions here that suit travelers of all ages! Its most famous attraction is the Hamilton Island Golf Club, a championship golf course located on its own private island. Other highlights include the Wildlife Sanctuary, the Main Pool swim-up bar, and various cafes, shops, and galleries.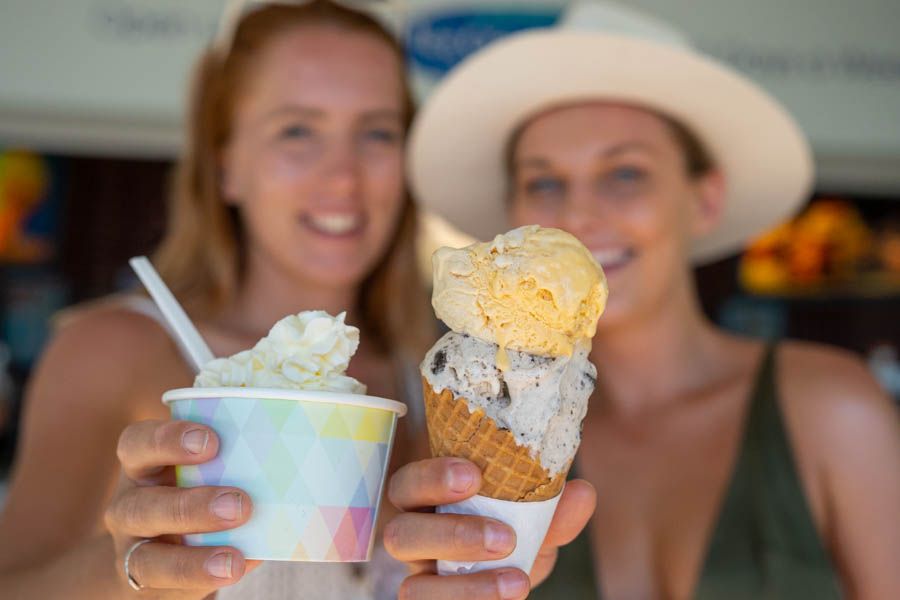 ---
Proximity To Other Whitsunday Highlights
Hamilton Island is also worth visiting for its proximity to other gems of the Whitsundays. You can book day tours from Hamilton Island to both Whitehaven Beach and the Great Barrier Reef, which are two of the most incredible places to see in Australia. You can also embark on multi-day sailing tours through the Whitsundays from Hamilton Island, making it a convenient place to base yourself for an epic holiday.
---
Is Hamilton Island Expensive?
Given all the reasons why Hamilton Island is famous, you may be wondering if the island is expensive. Surely one of Australia's most popular island destinations would be pricey if celebrities stay there? Though you can spend some coin on real luxury on Hamilton Island, you can still visit the island on a budget!
The more affordable hotels on Hamilton Island cost around $200 - $300 per night, which isn't super cheap but isn't outrageously expensive either. If you really want to visit Hamilton Island on a budget, you can visit on a day trip from Airlie Beach!
If you just visit for the day, you'll find that Hamilton Island isn't really that expensive at all. Food, drinks, and attractions cost about the same as what they do on the mainland. And you can even score a cheaper deal if you book a day tour that has lunch included!
---
How To Get To Hamilton Island
The easiest way to get to Hamilton Island is to book a tour that includes round trip ferry transfers. Otherwise, you can book your ferries to and from Hamilton Island in Airlie Beach. Or you can even fly directly to Hamilton Island with Jetstar, Virgin Australia, or Qantas Airlines. Hamilton Island has its own airport, so you can skip the ground transport and just fly right to paradise!
---
Have more questions about your trip to Hamilton Island? Live chat with us online or call us at +61 74914 2425 and we'll help you plan the perfect holiday!