Getting Around Airlie Beach, Whitsundays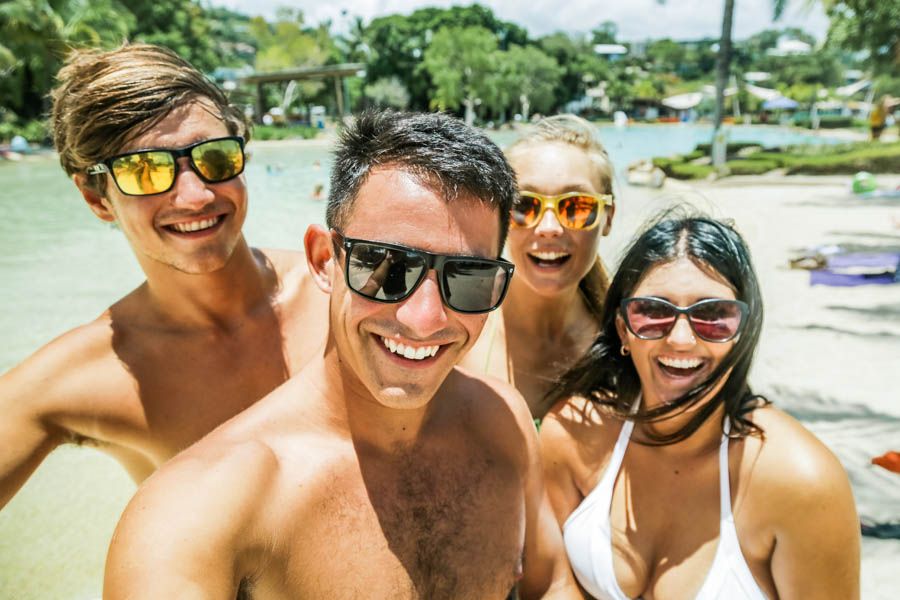 Now that you've arrived in arguably one of the most beautiful destinations in the world, how do you get around? Unless you've driven in, there are many options to traverse the beautiful seaside village that is Airlie Beach!
Airport Transfers
If you've flown into the Whitsunday Coast Airport (PPP) then you're about 40kms away from the Airlie Beach CBD. Taking a taxi will cost you upwards of $100, so booking a shuttle transfer to your accommodation is essential here. You'll save more if you book your return at the same time, but honestly, you probably won't want to leave! Ask us how to book your airport transfers, or click here for our best rates.
Taxis
Airlie Beach is a reasonably small area, and once you've arrived taxis are an affordable form of transportation if you aren't going too far. Since Uber doesn't yet operate in the Whitsundays, this is the closest option. You can download the Mackay/Whitsunday Taxi App to make life easier and track how far away they are from you. High season and evenings will tack on an extra loading, so keep this in mind if you're planning a late night out.
Buses
The public transportation of choice for many is the bus service, which runs from Proserpine to Shute Harbour. Whitsunday Transit offers services generally until about 10:30 pm. You can view their route and timetable here.
Walking
The Airlie Beach CBD is relatively flat, and there are some beautiful scenic walks along the shoreline, such as the bicentennial boardwalk. That being said, the surrounding area is quite hilly, as many resorts and hotels are built up for the incredible views of the Coral Sea. If you're happy to walk, you may consider staying somewhere close to town. If you're up for some additional hiking though, you can read more about the many hikes and bushwalks the region has to offer here.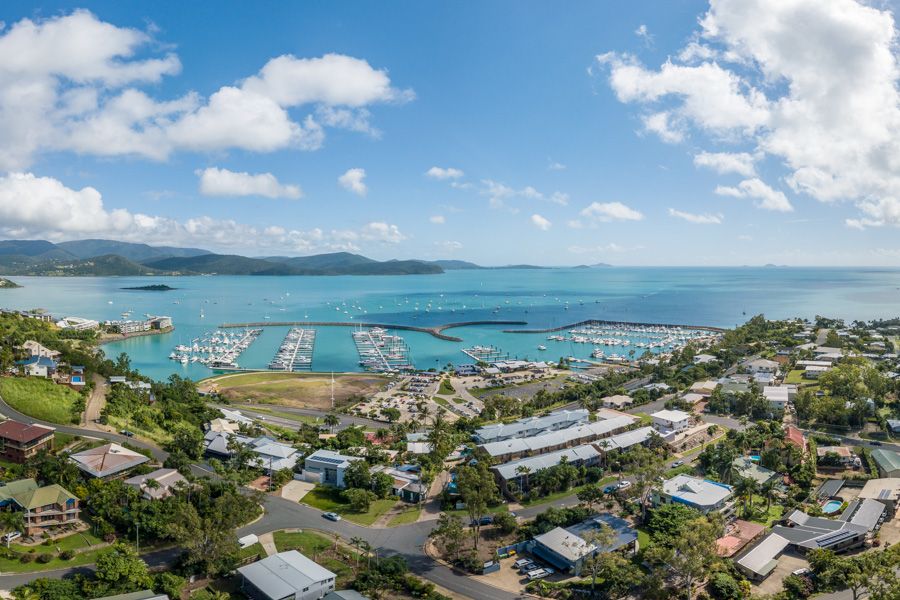 Hire Cars
If you are flying into the region and are looking for a little more independence, you might want to hire a car. This will open the regions many treasures, including Cedar Creek Falls, Bowen, Hydeaway Bay, and Conway Beach. This is an affordable option, especially if there are a few of you travelling, and companies often offer great daily rates. At Sailing Whitsundays we've got lots of options to keep you going, so chat to us about today's specials, or check out our wide range of vehicles here.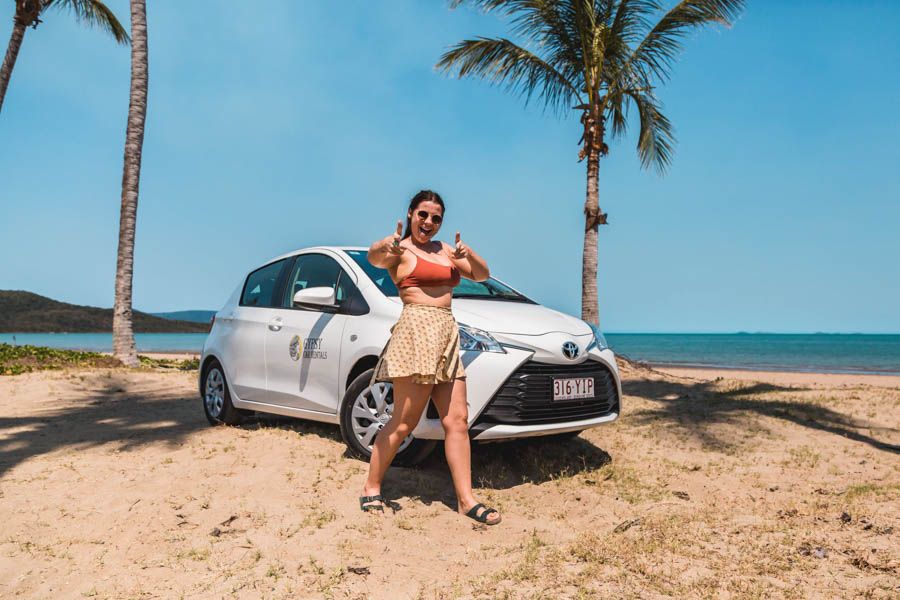 Campervans
Campervans are another fun way to get around the region. You can fly into the area from most major cities then carry on up or down the East Coast, seeing the best of the Queensland coast and countryside. There is plenty of camping around which will save you money on accommodation. Depending on the season, you can get some really good deals if campervan companies are desperate to get a campervan back to a major city if travellers have finished their holiday in Airlie Beach, so its always good to ask about current specials!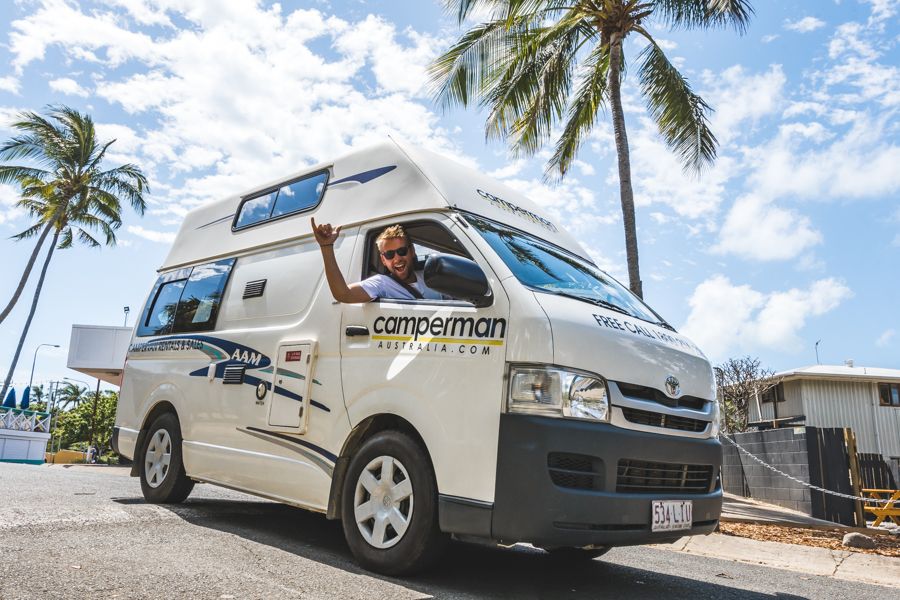 Free Shuttles
There are several venues who offer complimentary shuttle services to and from. The Airlie Beach Hotel's 'The Pub,' the Reef Gateway Hotel, and Jubilee Tavern will pick you up from your accommodation or house and bring you right to their doorstep, you simply need to phone up to book. Northerlies is quite remote to the Airlie CBD, so they've created an hourly bus service that picks up patrons from several spots daily. Many day and overnight tours also offer complimentary transfers to the marina, so check with us on which ones when booking your tour.
Ferries
If you're flying into Hamilton Island (HTI) or wish to visit one of the many resort islands in the Whitsundays, you're going to need to hop on a boat. Cruise Whitsundays offers the majority of the ferry services in the region, transferring day and overnight guests to Hamilton Island and Daydream Island. Hayman Island has it's own ferry service that can be booked at the time you book your accommodation. Long Island's Elysian Retreat and Palm Bay Resort depend on a water taxi service from Shute Harbour, which also offers free parking.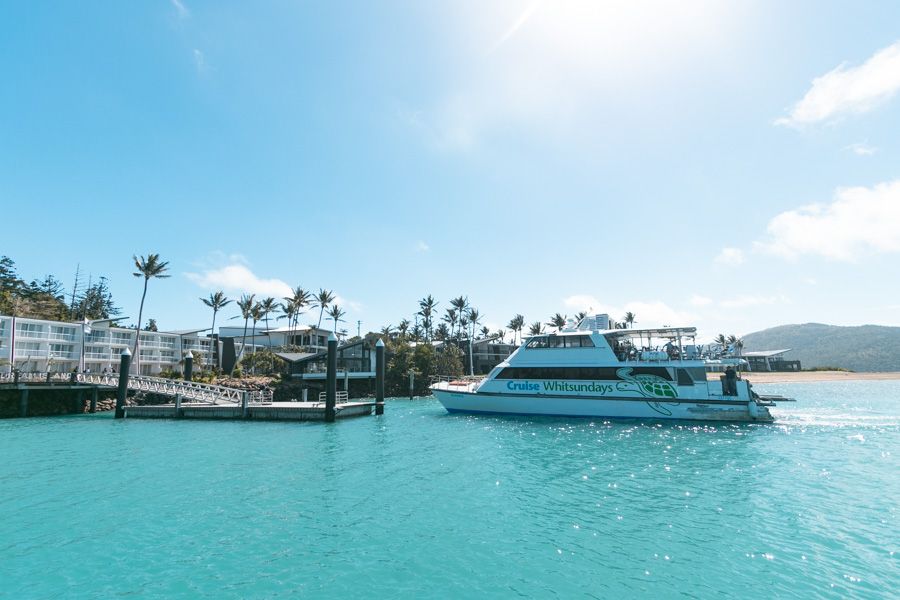 Island Camping Connections
If camping on one of the uninhabited islands such as Whitsunday Island, home of Whitehaven Beach is more your thing, then there are several companies who will take you over along with your camping gear for a low fee. Ask us for the best rates, or read more about camping here.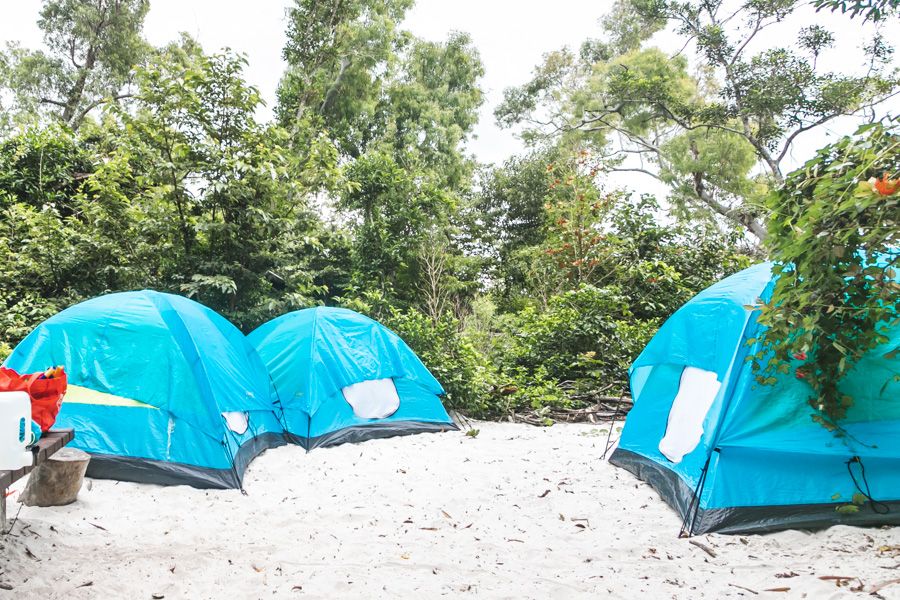 Helicopters
For those who are able to flash a little cash, another option to visit the resort islands is by air transfer. There are a few companies who will helicopter guests direct from the Whitsunday Coast Airport, Whitsunday Airport in Flametree or Hamilton Island Airport directly to Daydream Island, Hamilton Island, Hayman Island and Long Island.
Tuk Tuk
For a fun, unique way to get around, why not holler a tuk-tuk? Just Tuk'n Around offers a fun alternative to your typical transportation. Bike around the main street on their pedicabs, and learn a bit about the history of Airlie Beach on their tours. They also put on events such as speed dating and progressive dinners.
Party Buses
There are a few party bus companies that also take small groups, so this could be another great alternative, especially if you plan to visit areas outside of the CBD. Companies like Airlie Beach Party Bus will customise day and night-out trips for any occasion, and split between a group can be quite a cost-effective way to feel like a VIP.
Bicycle or Scooter
If you feel like cruising around on a pushbike, Magnums offers complimentary bicycles. If you're looking for a little more zoom, then you might opt for a motorised scooter, which you can hire from On the Beach. Both are conveniently located on the main street, and its best to book them on arrival pending weather.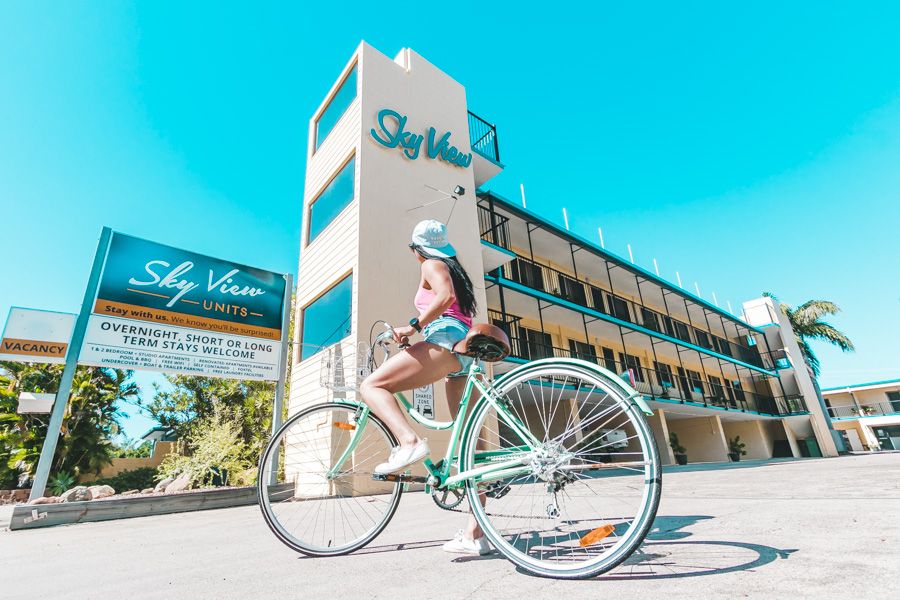 However you decide to get around when you visit Airlie Beach, you won't be disappointed by the beautiful scenery and warm tropical climate. If you'd like to read more about things to do in the Whitsundays, click here.
Chat to us live or call +61 74914 2425 for the latest tour deals before you plan your Whitsundays holiday!