Crocodiles in the Whitsundays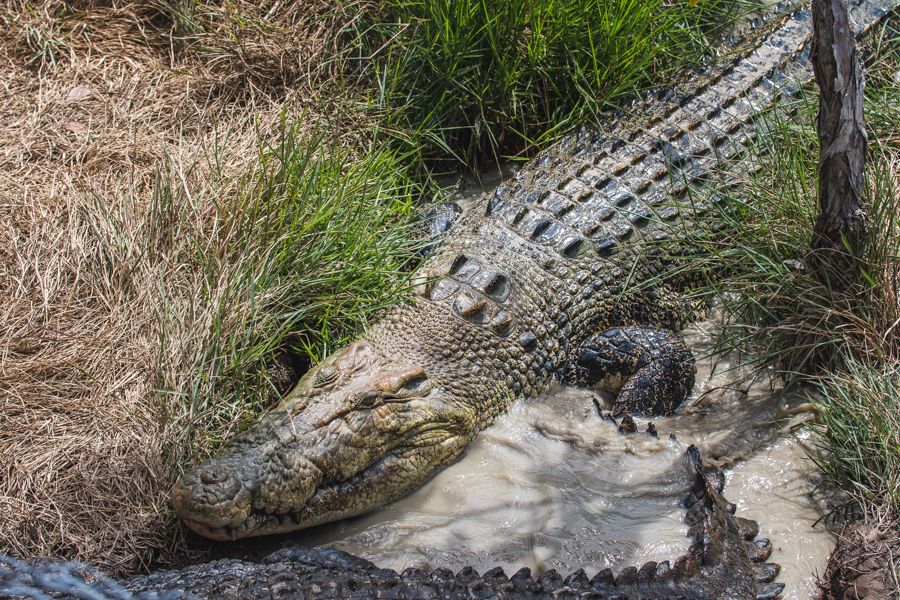 Northeast Queensland and the Whitsundays region is home to the notorious saltwater crocodile. These giant reptiles are known for their immense size, as well as their speed, strength, and hunting skills. They are icons of Australia and have long since been a part of its history and culture. Saltwater crocodiles are often spotted in freshwater creeks and rivers in the Whitsundays region, so make sure to book your tour and see these amazing creatures in the wild.
Where can I see saltwater crocodiles?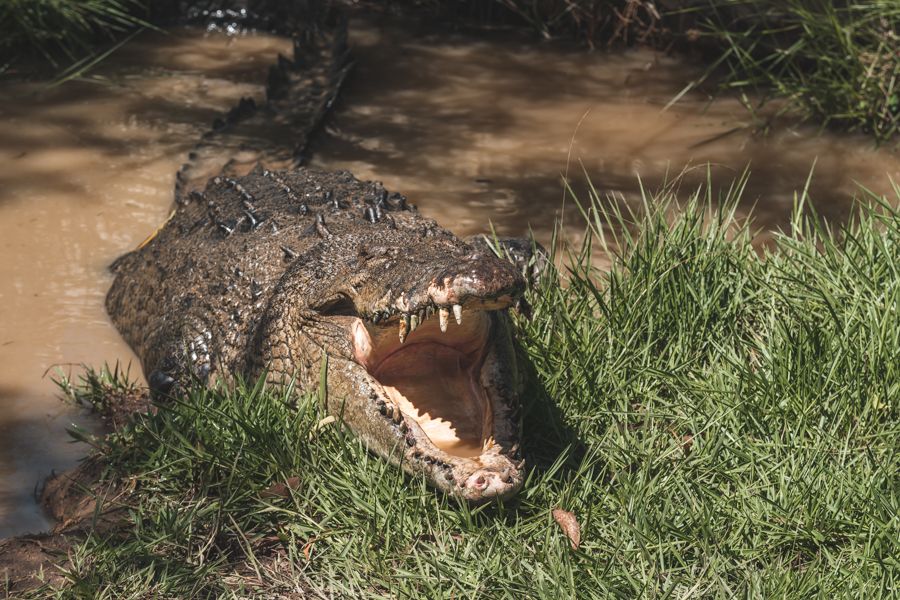 The Proserpine River is home to a large number of crocodiles, and flows into the ocean south of the Whitsundays. Crocodiles have also been recorded in other areas from this system and other waterways in the region, with a widespread territory. Proserpine River has the highest volume of crocodiles in the area, making it the go-to place for spotting crocodiles in the wild. There are boat tours that leave from Airlie Beach, taking you safely into the saltwater crocodile's natural environment.
Why are the saltwater crocodiles in the Whitsundays?
With warmer weather and the right water temperatures as well as large estuary areas of salt, fresh, and brackish water, the Whitsundays are an ideal natural habitat for crocodiles. They can easily live and hunt here and are often spotted out in the wild. Despite their name, they are most commonly found in freshwater rivers, but they are able to move between fresh and saltwater.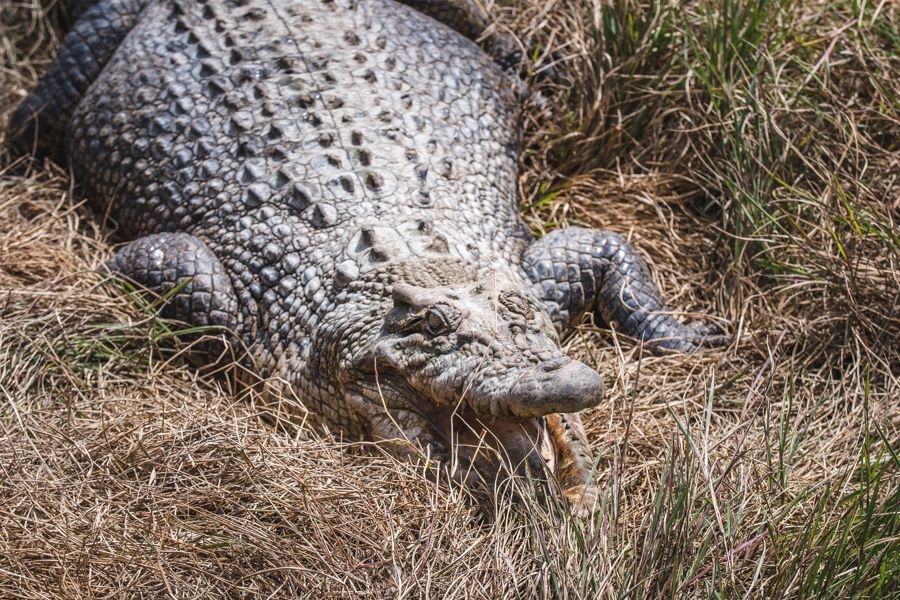 How can I see saltwater crocodiles in the Whitsundays?
The best way to see saltwater crocodiles in their natural habitat is by boat along the Proserpine River. This is the most populous place where saltwater crocodiles are often out of the water sunning themselves on the banks. The crocodiles often re-enter the water when boats near, leaving their infamous croc-slides in the mud, which is also an amazing sight to see!
The Proserpine River Eco Tours Crocodile Safari offers visitors the opportunity for croc spotting. Running daily, this tour is a calm river cruise and is the only commercial tourism operator on this river. You all have the chance to see other wildlife including mud crabs, which are also native to the area.