Whitsundays Snorkel Sites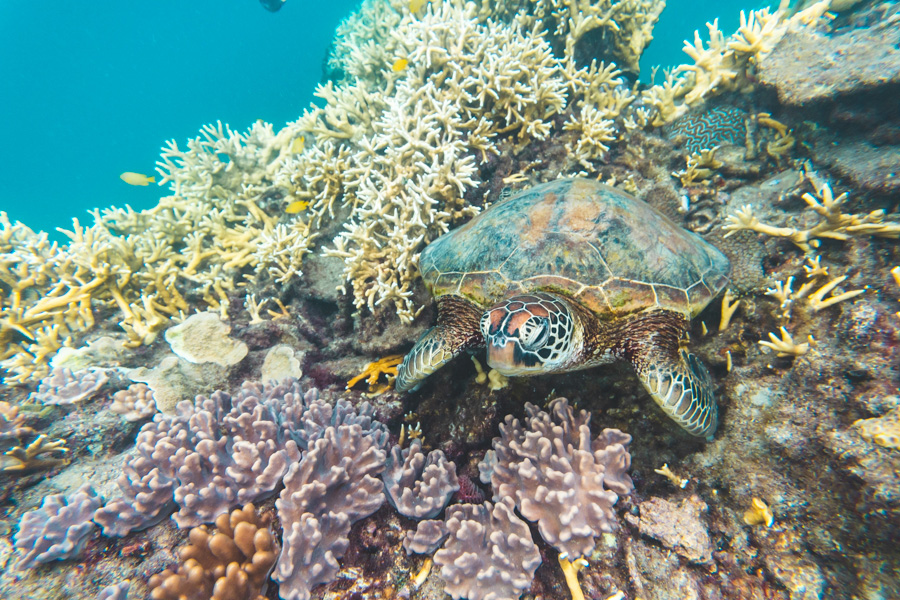 Everyone dreams of exploring the magical underwater paradise in the Whitsundays and on an either a day tour, or overnight boat trip, you can do exactly this.
And as a snorkelers paradise, the Whitsundays is abundant with different locations to explore below the surface. Here is a list of the most popular snorkel sites to visit:
Langford Reef
A popular spot for overnight sailing trips, Langford Reef is a top snorkel site, populated with flourishing schools of fish species which stay in close to the bommies for protection. Langford Reef surrounds the nearby island which also has a spit which is great for exploring or a picnic.
Mantaray Bay
True to its name, Manta Ray Bay at Hook Island is famous as a favourite spot for the manta ray population at certain times of the year (May to September). Flourishing with hard and soft corals, swim throughs and underwater alleys, snorkellers have the pleasure of seeing fish dart around their surroundings below. And with only 2 public mooring buoys, you have more privacy to explore at this more secluded location.
Blue Pearl Bay
A favourite among travellers, Blue Pearl Bay is a popular snorkel site in the Whitsundays and is known for its amazing coral formations, great visibility and abundance of fish. Blue Pearl is also a popular spot to see Priscilla, a great Napolean Wrasse.
Maureen's Cove
With the reefs running in line with the shoreline, Maureen's Cove is easily accessible from the beach itself. With an average depth of around 3 metres, this snorkel site is easy to get to and you still have the chance to see the different corals and fish species.
Luncheon Bay
Home to an abundance of different fish species, Luncheon Bay is one of the more popular snorkel sites, located on the north of Hook Island. Luncheon Bay is special with its population of "Nemo" clown fish which live in the coral.
Chalkies Beach
Another hot spot which is home to a huge variety of marine life and coral species, Chalkies Beach is popular for both snorkellers and scuba divers as it measures down to 10 metres at some spots. Strangly, the tide can also head out making the water level so shallow the coral nearly shows through the surface!