Whales in the Whitsundays
Updated Mon 22 May 2023

---
What time of year are whales in the Whitsundays in 2023?
Whales begin to migrate to Australia in May, coming from all over the world to mate, have their babies and socialise in the warm waters of Australia. The Whitsundays' Whale Season begins in winter, with whales turning up in June 2023 and staying until September 2023. They flood into the Whitsunday waters, often putting on beautiful aerobatic shows and showing off to their audiences who come from all over the country in hopes of seeing them.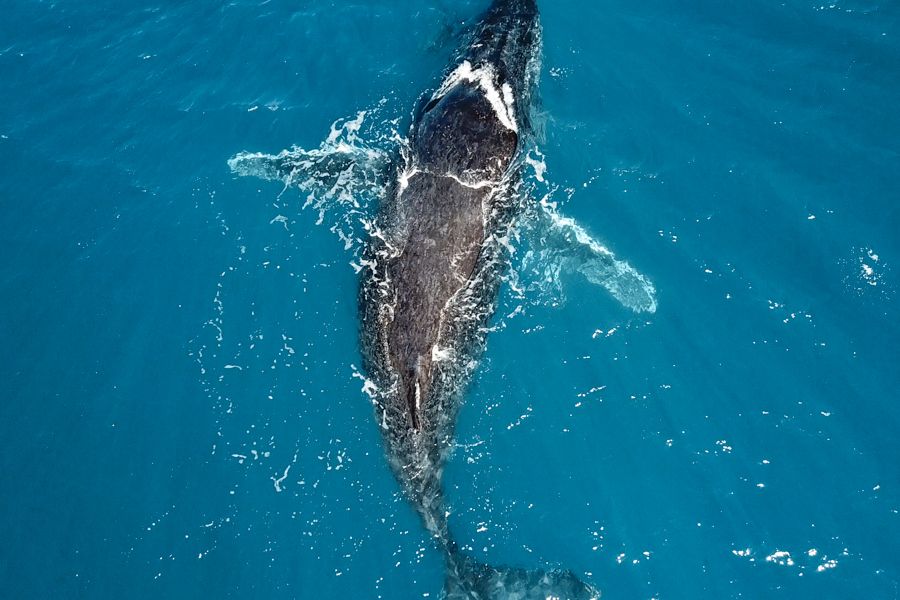 Where can I see whales in the Whitsundays?
The Whitsundays, also known as the Humpback Highway, sees up to 20,000 humpback whales every year, as well as many other migratory species such as the dwarf minke whale. Whale watching is an increasing practice in Australia, with its balmy weather and crystal clear waters making it a top tourist must-do.
During whale season, it's highly likely that on any boat tour out to the Whitsunday Islands, you will almost always be able to spot a whale or two! Although it's not guaranteed, it's a great opportunity to hit two birds with one stone... exploring the islands AND whale watching! Tours where you might spot one of these magnificent beasts in the wilderness include Ocean Rafting, Bullet, Camira or Explore!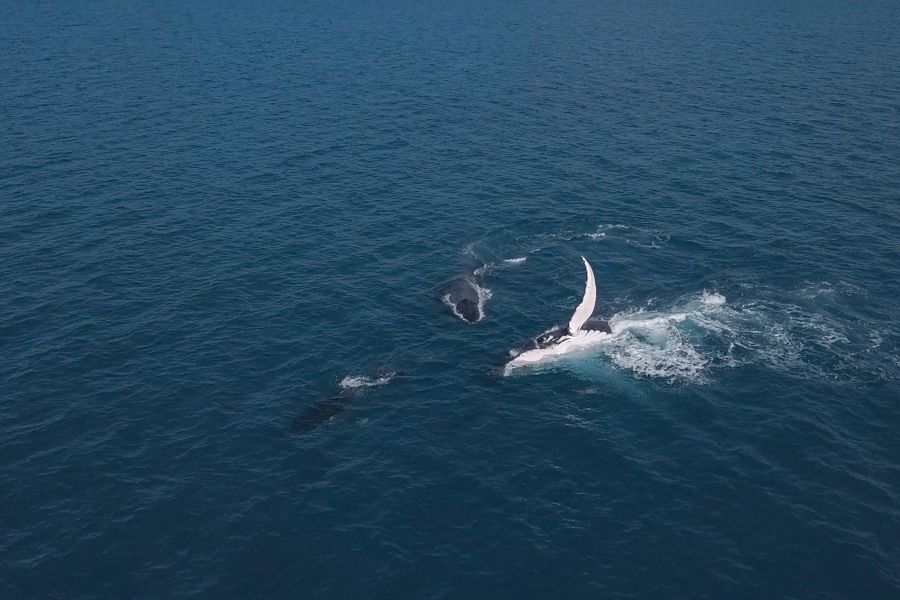 Protecting the whales in the Whitsundays
As one of our most coveted and special visitors, whales deserve to be treated with respect and given space as they move around the Whitsundays. The Great Barrier Marine Park Authority has set out rules when interacting with whales in their natural environment. All rules must be obeyed in order to make sure the whales are able to express their natural behaviours, especially when it comes to raising their babies and mating.
Boats must stay at least 100 metres from whales in the Marine Park and 300 metres in the Whitsunday Whale Protection Area
Always stay 300 metres from a whale calf - disrupting them may cause a calf to leave its mother, which can be dangerous.
Jetskis must stay 300 metres away from whales
Do not get in the water if you see a whale! This may be tempting but it can be dangerous. If you are already in the water when you see them, do not chase it or block its path. Get back in your boat as soon as possible and avoid disturbing it as much as possible
You must not restrict their path or get in their way
You must not attempt to feed a whale or dolphin - they are not pets, they are wild animals!
Planes or drones must not operate below 1000 feet with a 300 metre radius, and helicopters must not go below 1650 feet and a 500 metre radius
Any incidents must be reported, ie. accidental collision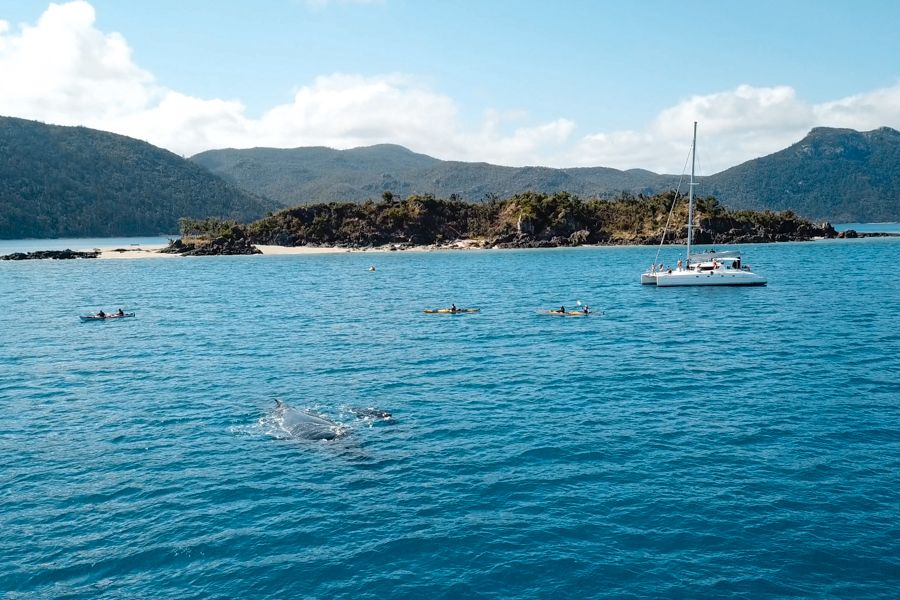 For a full list of rules, please visit the Great Barrier Reef Marine Park Authority's rules and regulations.
It is extremely important that we always respect these beautiful animals as they visit the marine park. Failing to do so can affect the way they live their lives as well as the lives of their offspring.
---
Although we can't promise that you will see whales during their migration season, we do offer both day tours and overnight tours that offer the chance to see whales in their natural habitat!
Live chat with a local team member or call us on +61 7 4914 2425 today!