Whale season Whitsundays 2017
As the cold weather rolls into Airlie Beach and the Whitsundays, so too do the whales! Every year during the winter season, thousands of humpback whales migrate to the Whitsundays to nurse their babies and enjoy the warm waters of the Coral Sea. It brings a time of joy to locals and tourists alike, who get to see these amazing animals up close and in their natural environment.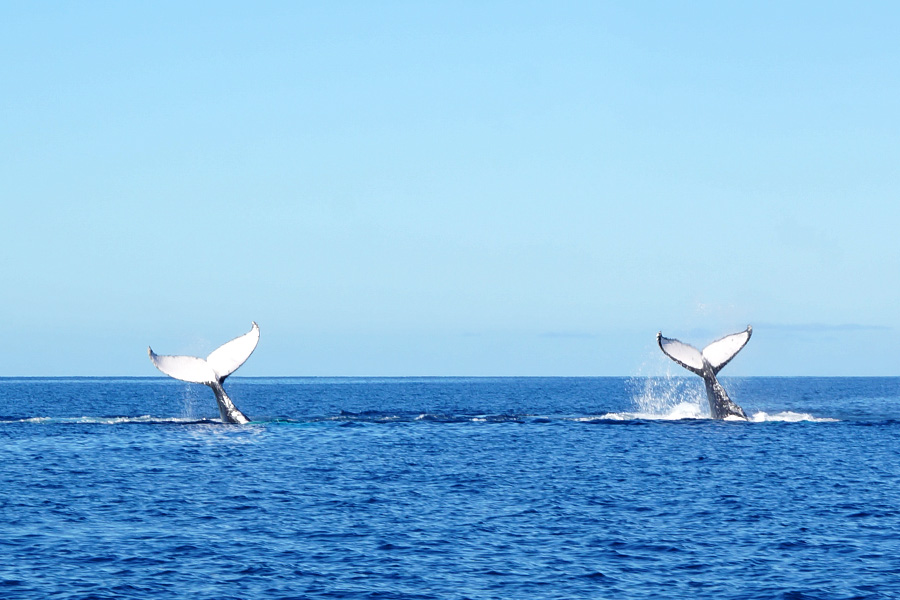 The protection of the calm waters allows the whales to have their babies and enjoy the safety of shelter that the islands provide. They are often seen frolicking around with each other and are often seen putting on amazing shows that involve breaching, tail slapping or drop-bys to the local boats and tours. Whales are curious and inquisitive mammals and if you're lucky they'll make themselves known. Since there are strict laws in place about how close you can get to them on your own accord, it's always a nice treat when they make their way to you! No vessels (anything capable of carrying people through water, including paddleboards, jet skis, boats and kayaks) are allowed within 300 metres, with no aircraft allowed within 300 metres or 2000ft. If a whale does approach your boat, the skipper must turn off the engine immediately to ensure no injury is sustained by the approaching whale. It's not uncommon for these aquatic giants to get close to stationary boats for a closer look.
The famous white whale Migaloo often visits the Whitsundays, and it is also where the famous white whale Chalkie was born. There are thousands of other whales that visit every year as well, each identifiable by their distinct and unique tail patterns. Check out the Great Barrier Reef Marine Park Authority's website for more information on how to safetly interact with some of our favourite annual visitors!