Finch Hatton Gorge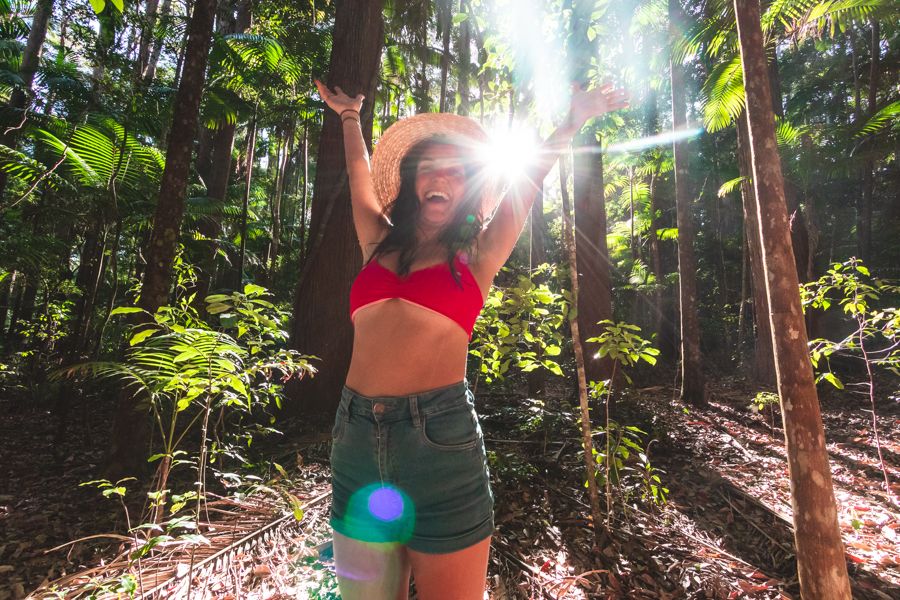 The Whitsunday Islands, with their picturesque landscape, crystal blue water and a stunning diversity of wildlife, has long been regarded as an international tourist destination. However, many visitors to the Whitsundays remain oblivious to the surrounding regional area, and some of the fantastic destinations and activities on offer.
One of these destinations is Finch Hatton Gorge, located nearby in the Eungella National Park. A stunning area of tropical rainforest, growing along with a pristine collection of waterfalls, rock-pools and streams, the gorge is perhaps one of Queensland's best kept secrets. Although well known by locals, the beauty of Finch Hatton Gorge is often overlooked by many visitors to the area, meaning that a day at the gorge will often be spent in the company of nobody but the people you bring with you.
Meaning "Land of the Clouds" in Aboriginal, the Eungella National Park is Australia's longest and oldest stretch of subtropical rainforest and covers over 50,000 hectares of largely unexplored wilderness. Accessible by road, it offers its visitors a glimpse of Australia's unique wildlife, including the rare and elusive Platypus, which can almost never be spotted in its natural environment. There are also over 225 bird species recorded in the region, including the rare Eungella Honeyeater, which lives nowhere else.
Within Finch Hatton Gorge itself, visitors will find themselves immersed in the depths of the rainforest, which has a strong prehistoric feel as you walk wander beneath the canopy. Along the trail are several cascading waterfalls, which flow heavily all year round into crystal clear freshwater swimming holes. Aptly named 'Araluen Cascades' and 'Wheel of Fire' these waterfalls are a spectacular sight, offering the chance to sample a breathtaking natural environment.
While the Whitsunday Islands themselves are not to be missed, places and attractions such as Finch Hatton Gorge are also prominent in the area, offering visitors to the region a lot more than they bargained for.
Read more about other places to visit in the region here.