Early whale migration in the Whitsundays 2018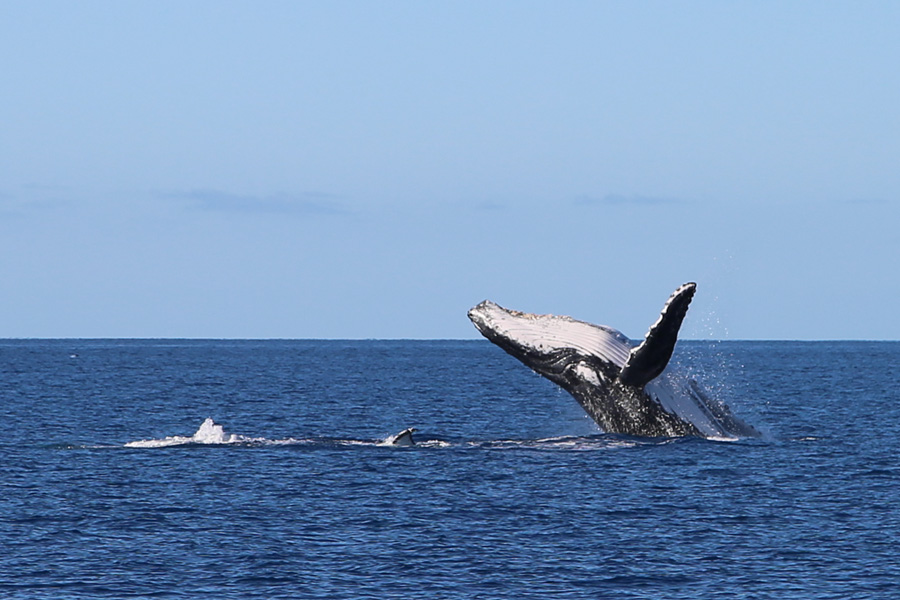 Early whale migration in the Whitsundays in 2018
It's said that the whales will come to the Whitsundays early this year. Usually migrating up the coast in June - August, locals are saying that the whales will make their annual appearance earlier than normal in 2018.
Thousands of whales are spotted off the east coast of Australia each year, especially in the Whitsundays. Here they come to mate and have their young, favouring the sheltered waters that protect them from the open ocean. Once an endangered species, the humpback whale has made an amazing comeback in recent years, increasing in number and in sightings. It is said that the numbers of humpbacks in the Whitsundays were once as low as 500, but have now rebounded upwards of 33,000.
Due to their rising number so too has there been an increase in human interaction. There are strict laws around the protection of whales in the Whitsundays, ensuring the safety of both humans and whales. Boats, jetskis, paddleboards or any other marine vessel are not allowed to approach the whales and must maintain a distance of at least 300m at all times. Helicopters and planes also have to abide by strict rules, venturing no lower than 1000ft. Whales have a tendency to tale slap, spy hop or breach, meaning anyone who comes too close may put themselves or the whale in danger or anyone coming to close may scare them or cause distress.
With the early migration of the whales, people will have more time to enjoy the beauty and majesty of these beautiful creatures as they enjoy their time in the Whitsundays. It's important to follow all rules surrounding interactions with whales in the Whitsundays so ensure both their safety and yours and to ensure that these amazing animals can thrive and flourish while in the Whitsundays.