Airlie Beach Race Week 2019 | Festival of Sailing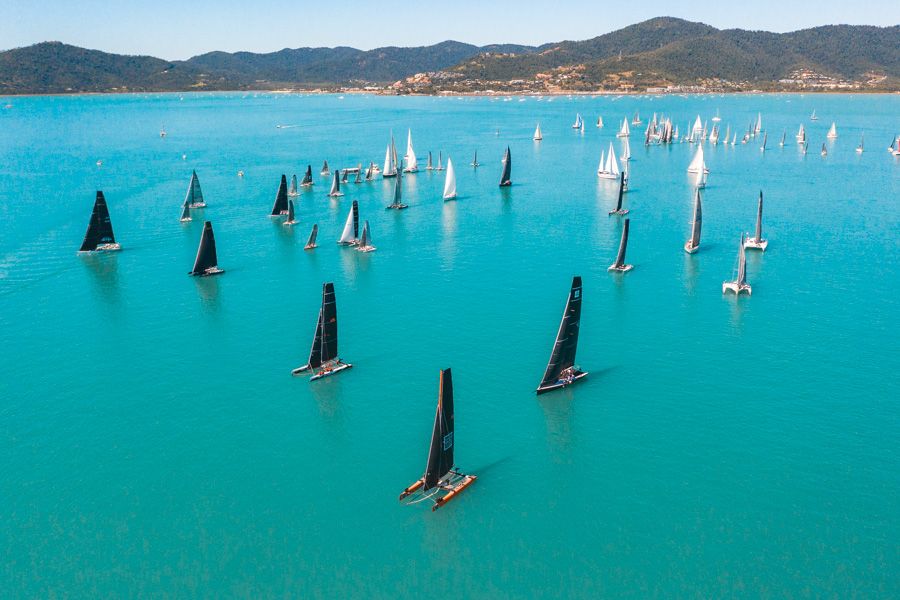 Friday, August 9, 2019, 3:00 pm
Airlie Beach Race Week, Festival of Sailing was off to a slow start this morning, with a delay due to low wind speeds of about 2-3 knots. About an hour past the scheduled start time (10:00 am) the Gods of the Winds favoured the fleet of over 130 boats, including powered media boats like ours here at Sailing Whitsundays. A cascade of black, white and coloured sails slowly made their way toward the first marker, as winds began to pick up to about 5-6 knots. Some of the monohulls and trimarans were starting to gain momentum before we left them to finish the course.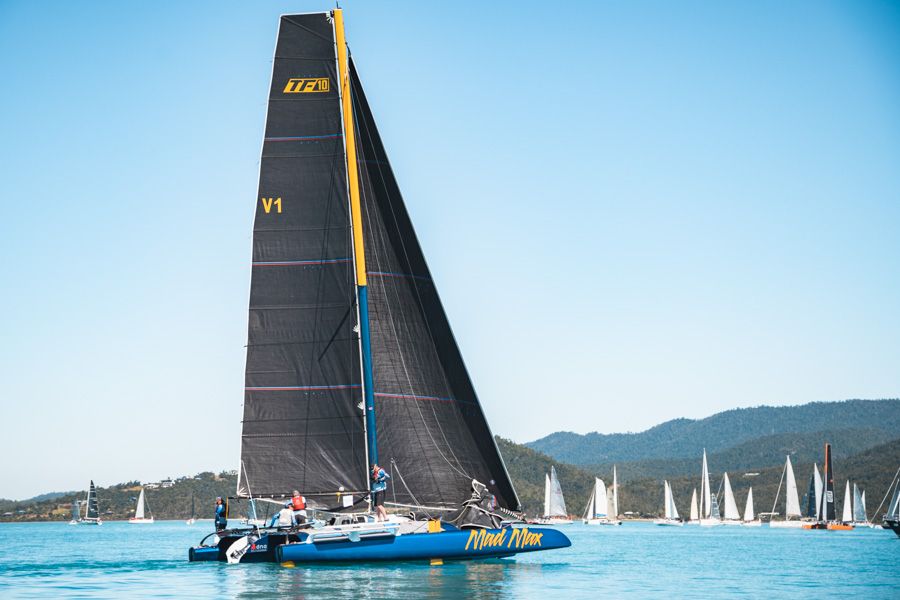 Before the boats in the lead reached our media boat, we were blessed with what can be considered a curse when you're racing: Whales! A mum and calf popped up just off the mainland and made their way throughout the sailing fleet, now really gaining momentum as they travelled further and further away from the marina and protection of the bay.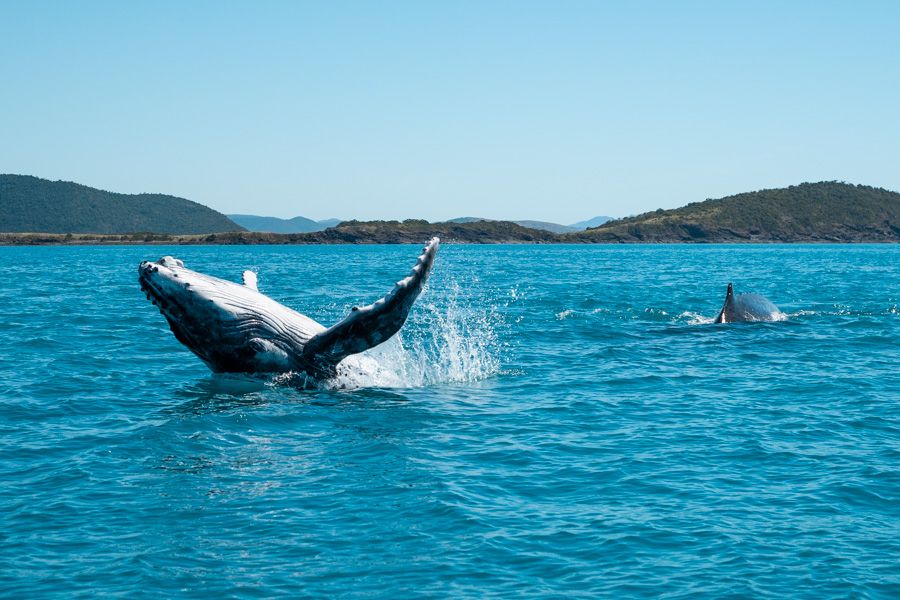 Breaching and spy hopping, they seemed to be having a whale of a time, until the enormity of the fleet seemed to encourage them to disappear under the turquoise glass water. Whales are at their peak numbers during their annual migration up north during August in the Whitsundays. If you haven't had the chance to see these magical creatures up close, your chances are extremely high by booking on an overnight charter.
For more images from Airlie Beach Race Week 2019, check out our photo gallery here, or read more about race week below.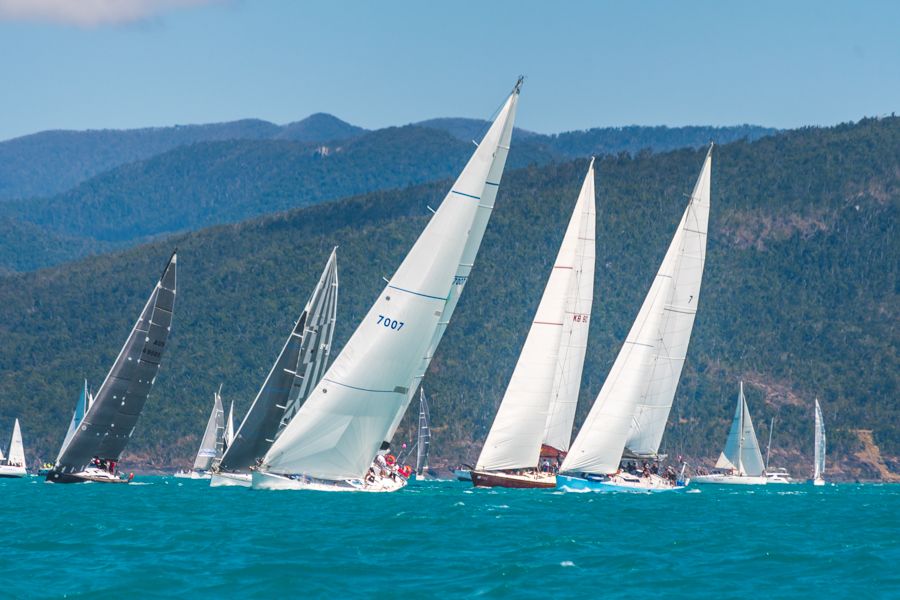 Original Article
Locals and visitors alike look forward to the annual Airlie Beach Race Week, put on each year in the forenamed vibrant coastal sailing village in the Whitsundays. The 2019 Airlie Beach Race Week: Festival of Sailing will take place from Thursday, August 8th to Thursday, August 15th and is hosted by the Whitsunday Sailing Club. This year, you'll find hundreds of colourful spinnakers and sparkling white sails speckling the horizon with over 130 entrants expected as the 31st annual Airlie Beach Race Week kicks off.
If you're planning to come to Airlie Beach and watch some of the regattas for yourself, it's important to book ahead. This is one of the busiest weeks of the year in Airlie Beach, meaning town books out fast! Overnight boat trips, day trips and accommodation are often full months in advance as people flock to Airlie to watch the amazing offshore races and enjoy the onshore events in this gem of the Coral Sea.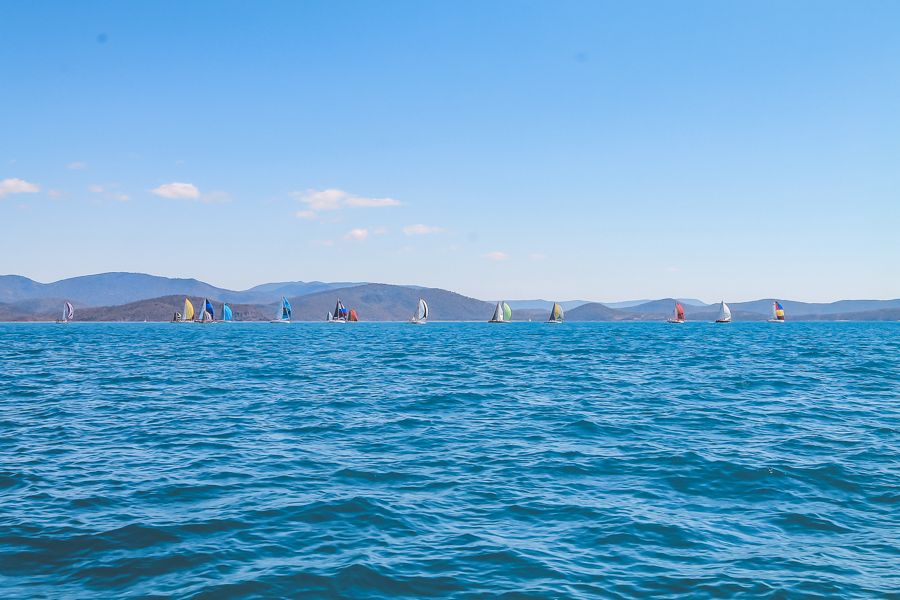 Airlie Beach Race Week (or ABRW as locals call it) has been an important part of the town of Airlie and its culture for over 30 years and continues to be one of the highlights of the year. Starting from humble beginnings, it now often attracts over a hundred boats each year who sail to the town to compete, as well as countless tourists and visitors who come to spectate. The race week isn't just for sailors - it also has plenty of onshore activities to keep everyone entertained throughout the week! No matter who you are or who you're travelling with, you can really enjoy race week to its fullest, regardless of how much sailing you watch.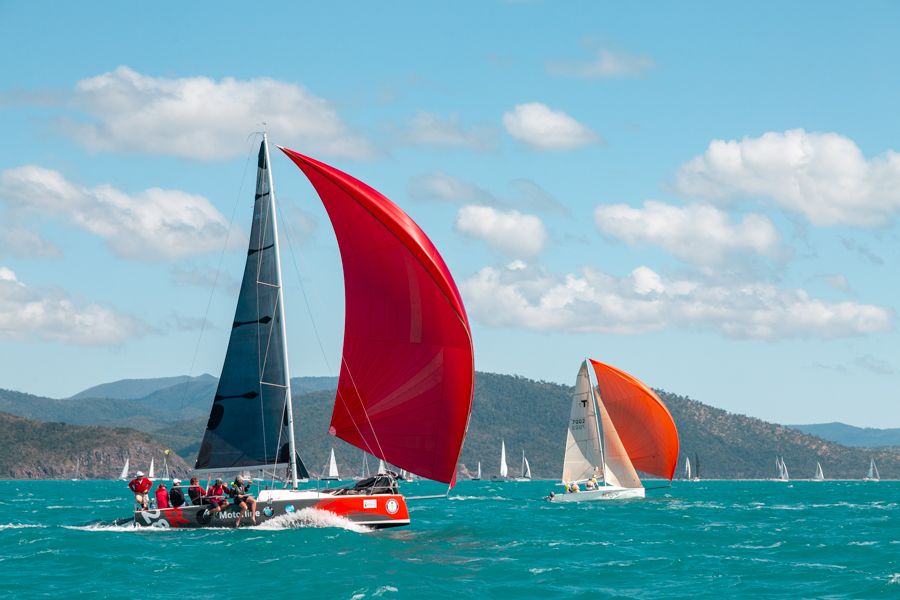 On the ABRW social calendar, there is something going on every day and every night for the duration of the week, bringing added excitement and fun to Airlie Beach. You can look forward to live music, fun runs, picnics, dancing and more. The town is truly buzzing, as you see sailors, families, and people from all walks of life coming together to co-mingle and celebrate the spirit and freedom of sailing. At any event you will find both locals and visitors alike, fulling enjoying some of the most exciting weeks of the year - As a locally based team passionate about sailing ourselves, you will definitely see us down there experiencing the excitement that Airlie Beach Race Week: Festival of Sailing has to offer!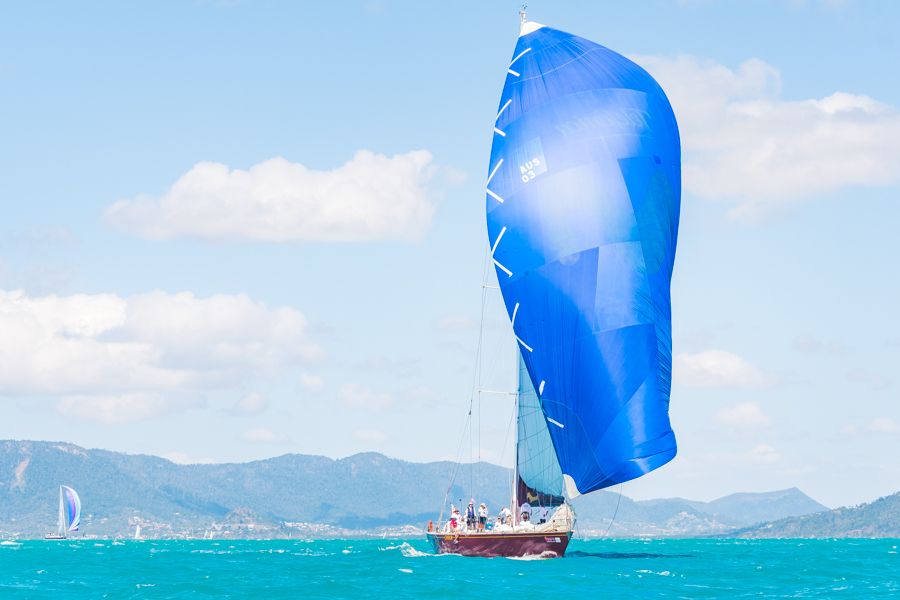 Airlie Beach Race Week is the beginning of a progressive series of sailing regattas in the region. Starting in Airlie Beach, the next event finds many entrants participating in the world famous Hamilton Island Race Week from August 17 to August 24, followed by Sealink Magnetic Island Race Week from August 29 to September 4. The month of August also marks the peak of whale season in the Whitsundays, so there isn't a better time to be on the water!
Come to Airlie Beach the week prior to ABRW for a double whammy of festivities by enjoying the newly rebranded Great Barrier Reef Festival, (formerly Whitsunday Reef Festival), where there are four days of fun for people of all ages! The Great Barrier Reef Festival runs from August 1 to August 4, 2019, so make sure you check out their official website for more information.
If you're looking for accommodation in Airlie Beach, or overnight and day boat tour options to get in and amongst the action on the water, click here to see a range of options for all budgets and our recommendations.
If you want to compete in Airlie Beach Race Week 2019, you can visit their official site for more information. If you want to arrange a trip for yourself to come spectate and enjoy all the fun activities of the week, just chat live to our local travel experts about ensuring your own spot in August 2019.