Chinese New Year 2020, Whitsundays
Updated Wed 18 Sep 2019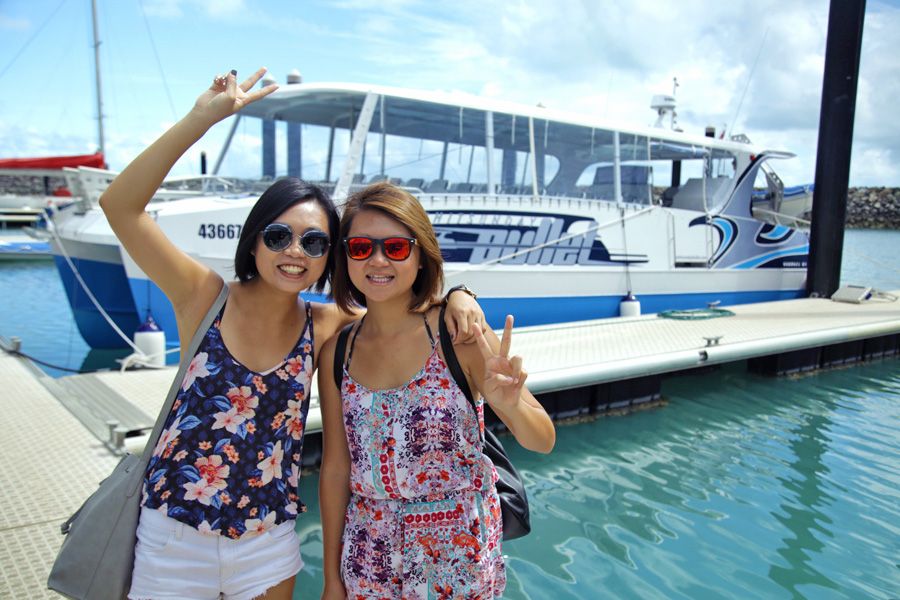 Chinese New Year is a special time of year, celebrating the beginning of a new year on the traditional Chinese calendar. The festival is also usually referred to as the Spring Festival in mainland China and is one of several Lunar New Years in Asia. The Whitsundays is host to some fantastic festivities for our Asia pacific neighbours, and tourists from China as well as anywhere in the world are welcome to come celebrate with us!
This year will celebrate the Year of the Rat, the first of the zodiac animals in the Chinese calendar. The Rat is supposed to be a sign of wealth and surplus and is looked at as a sign of fertility due to their reproductive rate. They are also considered humble and happy to live a modest life.
This year, preparations for New Year, or 'Little Year' will begin on January 17th, and finish on January 25th, 2020 when Chinese New Year officially begins. The festivities last until February 4th this year, and you can expect several opportunities to celebrate around the region this year.
In the past, Airlie Beach has been host to traditional Chinese parades and dancing along the foreshore, fireworks, and often hosts 'eat street' style markets at night. Hamilton Island always puts on a good show with lantern parades, lion and dragon dancing and fireworks displays to delight guests. For more information on booking to stay on Hamilton Island, click on the chat button to check availability.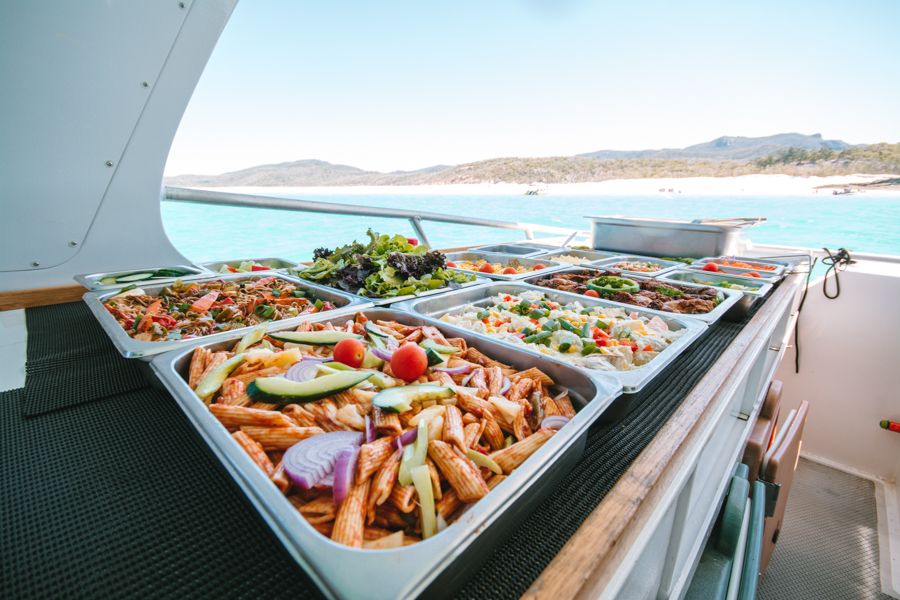 If you're looking for some traditional and authentic Chinese cuisine to enjoy, there are several places to choose from. Airlie Wok Inn, located on the Airlie Esplanade is a great place to take in the foreshore fireworks on their second storey veranda. Tasty Chinese in Cannonvale has a traditional Chinese atmosphere, and is sure to book out this year as it is a local favourite! Cafe Cool La La offers authentic Asian and Chinese cuisine with a modern twist. Tucked away in between the main street of Airlie Beach and the Airlie Beach Lagoon, this is one hidden gem you won't want to pass by!
Weather in the Whitsundays during January and February is considered the warmest time of year, as it falls in the middle of Australia's summer. Typically tropical rainfall can occur, however, the showers usually pass quite quickly and the last few years have been historically dry.
Of course, no trip to the Whitsundays would be complete without visiting the islands and fringing Great Barrier Reef! Accommodation and tours tend to book out in advance for Chinese New Year, so you will want to secure your hotel and tour seat sooner rather than later!
Our Chinese guests are welcome to visit our sister Chinese site here to chat to our local travel experts in Mandarin and Cambodian, alternatively, you can click the chat button below to start planning your perfect Whitsundays holiday during Chinese New Year, or call us on +61 74914 2425 today!