Cruise Whitsundays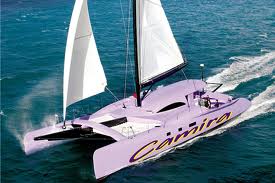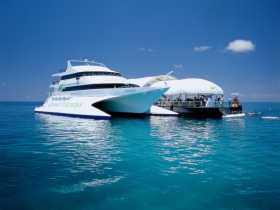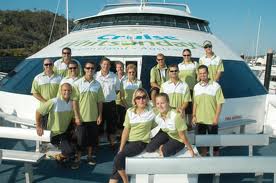 Cruise Whitsundays is a multi-award winning cruise operator in the Whitsundays that has a long standing history of success in the region for over 20 years. Cruise Whitsundays offers a variety of island day cruises, ferry transfers and Great Barrier Reef Adventures throughout the Great Barrier Reef Marine Park.

Camira is Cruise Whitsundays' ever-popular sailing catamaran and a Sailing Whitsundays' favourite! Cruise among the spectacular islands at great speeds and visit all the hotspots around the Whitsunday Islands.

If you are looking for a Great Barrier Reef experience, Cruise Whitsunday also offers the Great Barrier Reef Day Tour. This tour will cruise you out to Knuckle Reef, where you have the opportunity to snorkel and dive the magnificent Great Barrier Reef.

The only ferry service departing from Airlie Beach
Prior to Cruise Whitsundays launching a couple years ago, tourists had no choice but to depart from Shute Harbour (approximately 20 minutes outside of Airlie Beach) to reach Hamilton Island. NOW, thanks to Cruise Whitsundays convenient ferry services, you have the option of reaching the islands directly from The Port Of Airlie, a five minute walk from Airlie Beach CBD.

Sailing Whitsundays is able to arrange such services at discounted rates for those looking to transfer to and island resort or the Hamilton Island Airport. Other island destinations that Cruise Whitsundays caters to include Hamilton Island Marina and Daydream Island. To see Cruise Whitsundays ferry timetable, click here.