Will I get seasick on my Whitsundays tour?
Updated Fri 07 Oct 2022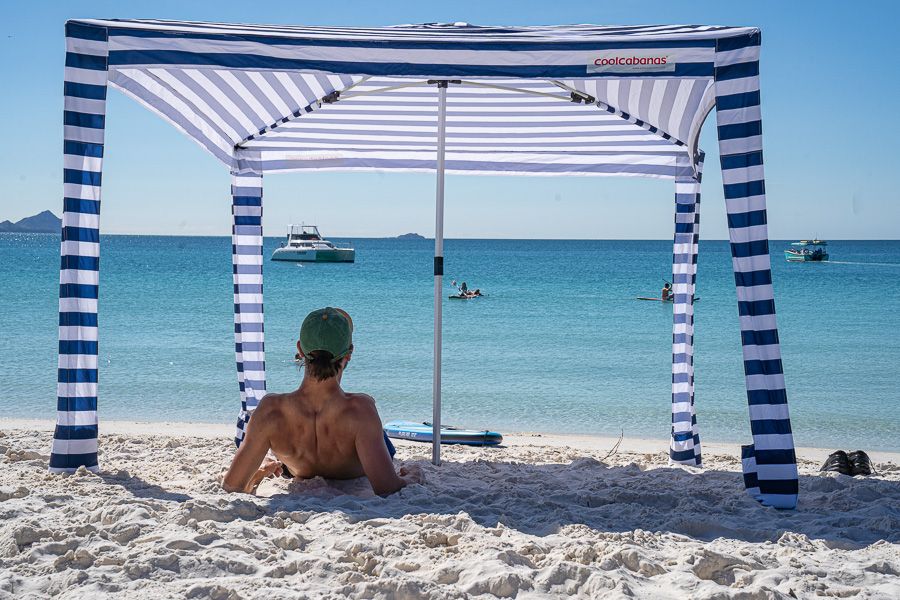 Those visiting the Whitsundays for the first time may be unsure what to expect, particularly if they are heading out on their very first sailing trip. There are many overnight and day trips where you get to experience ocean time, sailing and sightseeing. One thing to consider, particularly if you don't have much experience on boats, is the possibility of seasickness. Many passengers don't get seasick, but it's always good to be prepared just in case.
The Whitsundays is generally a well-sheltered region, tucked away behind the Great Barrier Reef and surrounded by the 74 Whitsunday islands that make up this beautiful part of Australia, often making the waters calm and pleasant during the boat trip.
If you are susceptible to seasickness or motion sickness, then there are precautions you can take to ensure you have a memorable trip on the water, without feeling ill.
Seasickness tablets
If you feel that you will get seasick or have gotten motion sick in the past, then a dose of seasickness tablets may help, taken the night before or prior to boarding. It is important to follow all medical instructions before taking. Be sure to be aware if they make you drowsy or not and pick up the kind that is best for you.
Look out to the horizon
Often a gentle sea breeze and a point to look at can be a great preventative measure of seasickness. Rather than sitting inside the saloon or cabin, head outside on the deck and enjoy the trip. Fresh air can do wonders - the worst thing you can do is lock yourself in the bathroom or in your bunk.
Cool cloth
If you do end up feeling a bit ill, ask your crew for a cool cloth or towel for your neck or forehead. This has been known to ease the effects of seasickness and help those affected perk up a bit.
Other preventions which are simple and could prevent you from feeling ill is to avoid alcohol and greasy food as well as getting a good night sleep. It is also an idea to avoid others who are feeling ill and stay positive! If you do feel ill, let the crew know and they will be glad to help you out.
---
Ask our friendly travel consultants which tour is right for you and the best tours that will minimize seasickness and get on your way to exploring the Whitsundays!