Whitsunday Island Day Trips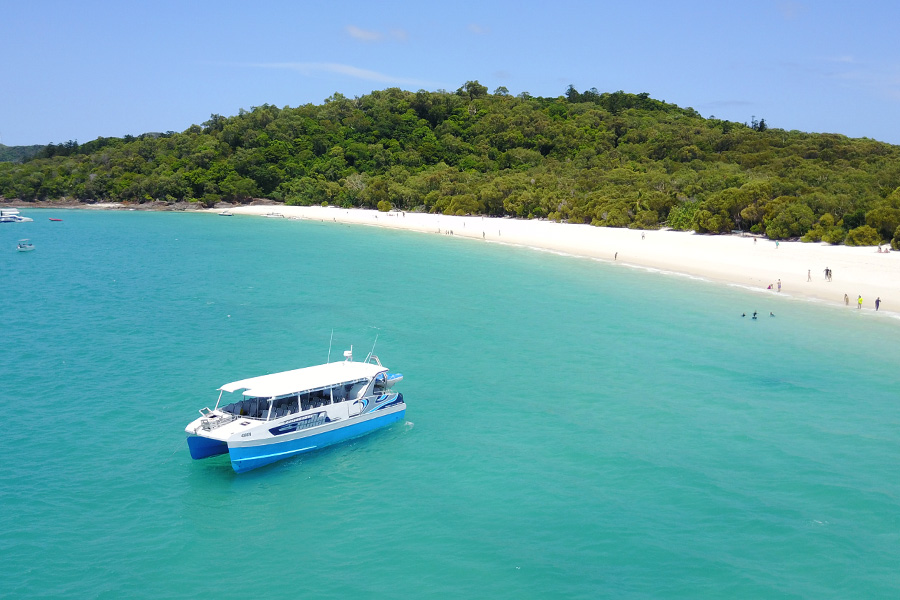 The Whitsundays offers a huge variety of day trips around the islands and Great Barrier Reef Marine Park and each tour is tailored to suit all travellers' needs and desires. The most common day trips are those which visit the hotspots of the region, including Whitehaven Beach and Hill Inlet and offer some snorkelling as some of the best reefs around the islands.
But the variety of tours doesn't stop there. With some 50 different day trips, there really is something for everyone, suiting all budgets and age groups. Guests can snorkel, dive, relax, fish, swim, bushwalk, or just enjoy the view, depending on which day tour you choose.
And there aren't just boat trips - there is a variety of scenic flights, island day tours, fishing, diving and snorkelling tours that allow something for everyone to enjoy their day in the Whitsundays.
Here are the categories of trips to choose from: