Where did Kiana, Whitsundays, get its name?
Kiana, a 16.5 metre ketch in the Whitsundays, is a popular sailboat that was launched in 1990. She offers a 3 day, 2 night trip of the Whitsundays and is a favourite among scuba divers.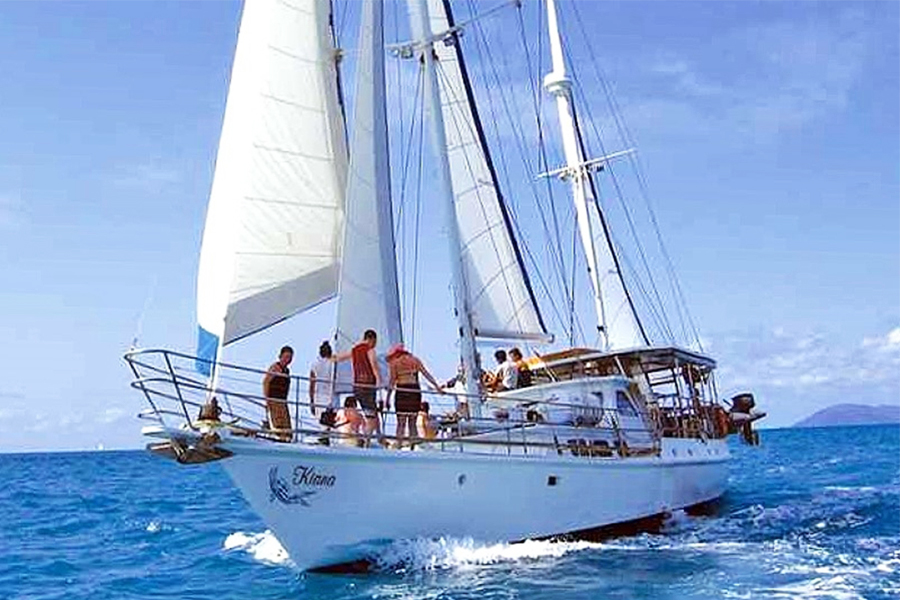 The name of Kiana has several meanings that come from all over the world, to have settled on a boat in the Whitsundays.
Kiana is said to be a predominately a girl's name, of either Irish, Persian or Hawaiian origin. Her Irish roots say that Kiana is the modern and feminine variant of Kian, meaning 'ancient' or 'God is gracious'. In Hawaii Kiana is a variant of the English name Diana, and means 'divine' or 'heavenly' and is said to be a calming name. Her Persian roots show that Kiana means 'elements of nature', perhaps a reflection of her dependence on wind power and her immersion into the natural world of the Whitsundays. It is a suitable name for a boat such as Kiana, who is both divine and an element of nature.
One dictionary stated that the name Kiana is a quirky, powerful person. She thrives off humour and energy and that they will strive to reach their full potential in all that they do. Kiana of the Whitsundays is much the same, with an amazing track record at keeping her passengers happy. She has something to offer everyone: not only is she a qualified dive vessel, but she also has a shaded deck space, an onboard bar, delicious meals, private cabins, large bathrooms and an amazing crew of three! Kiana takes 14 passengers at a time and even ventures to the Outer Great Barrier Reef, one of the few boats in the Whitsundays to do so. For his reason she remains a Whitsundays favourite, catering to her passenger's needs and showing them an amazing time in the Whitsundays.