How do I get a job in Australia?
If you're coming to Australia to visit or stay, getting a job is probably your top priority. Australia is big and full of jobs, especially those targeted at travellers and temporary residents. Jobs in tourism, hospitality, farming, agriculture and sales are usually readily available and are ideal for part-time or temporary work.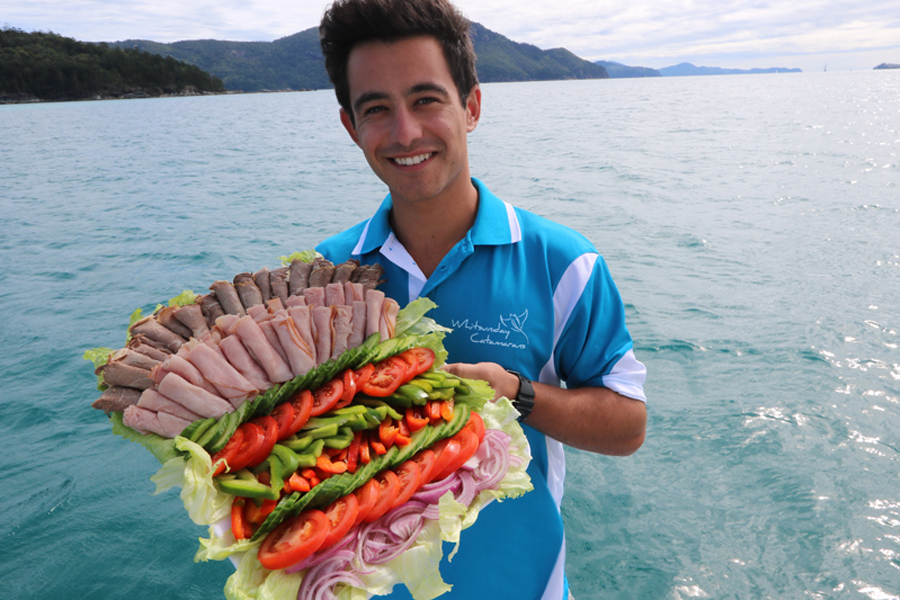 Visas
Firstly, you must make sure your visa allows you to work in Australia. Visa restrictions are an important part of job security and job requirements. Before entering Australia with the intent to work, ensure your visa allows it. You can check out visa requirements here and find out what visa is best suited for your travel. The most common tourist visa that allows working is the 417, which is the Working Holiday Visa and is valid for one year to most visitors.
Job Hunting
Places that are high in job placement are often tourism towns, mining towns and cities. You can ask around at whatever city you are in, checking in with the hostel or other tourists, who often will know about local jobs. In the Whitsundays, work is often found on tour boats, in bars or hostels, and restaurants or coffee shops.
Another really good place to look is online on forums such as Gumtree, Seek, or Indeed where potential employers often advertise job openings. You can easily search this before you even arrive in Australia, or from anywhere in the country, and get a job placement ahead of time. If you are really dependent on work, this is always a good idea since it can dictate where you live and where you travel.
Criteria
Finding work in Australia is generally pretty easy and pays wages in the Australian dollar. Many jobs operate during regular business hours, whereas jobs in hospitality or tourism may operate late into the nights or even overnight. Speaking English is a key asset to any job, with secondary languages as a huge plus. When entering Australia ensure that firstly your visa is valid for work and then ensure you get a bank account so when you do find work, you can easily be paid for services rendered. Also, make sure you get a tax file number, so you are ready to begin work as soon as you're hired and after that, the job hunt begins!
Prefer a holiday over work? Chat to our friendly team of travel experts to start planning your Whitsundays holiday today!