Hamilton Island Race Week 2019
Hamilton Island Race Week is Australia's (and the Southern Hemisphere's!) largest offshore sailing regatta and it takes place right here in the Whitsundays! This year's event will take place from August 17th - August 24th 2019, out of the world-class destination, Hamilton Island. The internationally attended annual regatta is always something both locals and visitors look forward to as it brings fun and excitement to the island and the Whitsundays, on the water as well as the island. Sailors and sailing spectators come from all over Australia to participate in this highly anticipated week-long event.
As with most event weeks in the Whitsundays, Hamilton Island Race Week means a surplus of people flocking to the area to spectate and participate. For this reason everything tends to book out in advance including boat tours, accommodation and marina berths. Those who wish to come during this week must plan ahead in order to secure a spot. If you wait too late, you may miss out!
No matter who you are, where you're coming from or who you are travelling with, this is not a week to be missed. Hamilton Island Race Week is fun for everyone - sailors or not! There are many onshore activities you can attend to keep yourself busy for the duration of the races that range from parties, yoga events, food stalls, live music, and even fashion events, all on top of the excitement of the races! There are many divisions of races that you can either enter into or watch from your own boat or from the many spectator facilities available on Hamilton Island, with a full week of racing to look forward to. You can check out Hamilton Island's official website for more information.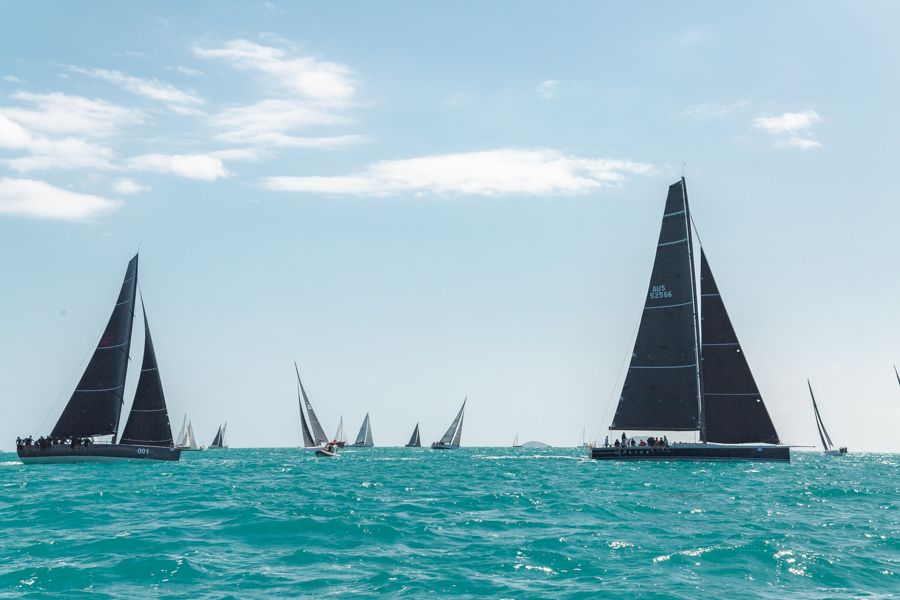 If you want to be a part of Hamilton Island Race Week, ask us about booking today. The atmosphere and energy are abuzz during this fun week on Hamilton Island, giving the area a good reason to celebrate and add a little extra excitement to their day! The sooner you book, the better, as everything tends to book out many months in advance. Don't miss out on this iconic event in the Whitsundays!
Check out more of the latest events and news in the Whitsundays here.