Hamilton Island Race Week 2020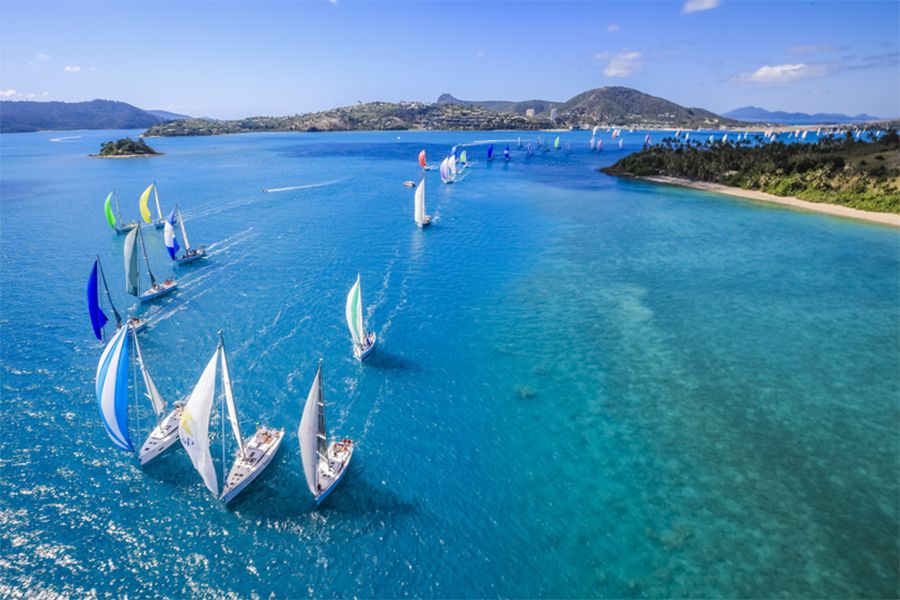 Photo Credit: Salty Dingo 2019
Australia's largest offshore sailing regatta is set to bring people from all over the world as their biggest event of the year, Hamilton Island Race Week sets the stage for a week of exciting events 15 - 22 August 2020.
This prestigious event, now operating for over 35 years, attracts professional sailing crew, amateur boating enthusiasts and the general population due to its world-class facilities, a jam-packed itinerary of on-island events throughout the week, and much more! You can expect street parties, exclusive fashion shows and live music throughout the week, with major sponsors including Tanqueray, Paspaley, Club Marine and Lion, and much more.
As with most event weeks in the Whitsundays, Hamilton Island Race Week means a surplus of people flocking to the area to spectate and participate. For this reason, everything tends to book out in advance including boat tours, accommodation and marina berths. Those who wish to come during this week must plan ahead in order to secure a spot. If you wait too late, you may miss out!
There is a surplus of options to enjoy this festive week on Hamilton Island, and you may opt to visit for the day, or book to stay overnight at one of many accommodation options, including the Reef View Hotel, Palm Bungalows, Beach Club, Yacht Club Villas, and more!
For more information, you can check out their official Race Week website, or chat to us live for more information on how you can get involved with this incredible week.