Clipper Around the World Yacht Race, Whitsundays, January 2020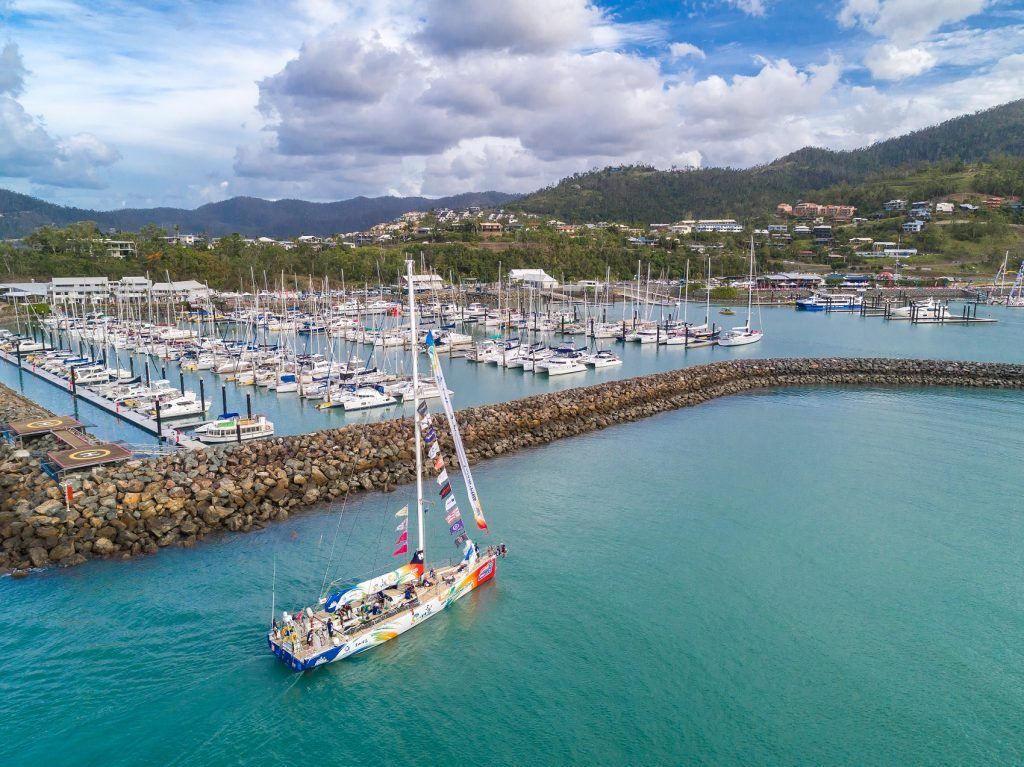 Photo Credit: (Coral Sea Marina)
September 16, 2019
After a long two year wait, the annual Clipper Around the World Yacht Race will once again embrace the Whitsunday's sailors paradise, on January 11-18, 2020, as they stop in for a week of exciting festivities for the Whitsunday Clipper Carnival. Hosted by Coral Sea Marina, formerly Abell Point Marina, and supported by partnerships with Tourism Events Queensland, Whitsunday Regional Council, and of course, Tourism Whitsundays.
Tourism Whitsundays CEO Natassia Wheeler is excited as the region prepares to welcome 12 participating identical 70-foot yachts, along with seasoned skippers and their novice crew as they make their way through the region on this international regatta. "Following the success of the inaugural Whitsundays Clipper Race Carnival in 2018, our region was again named as a host port for the Clipper Round the World Yacht Race in 2020. Given the great array of events on offer through the Carnival, we expect to see a spike in visitation numbers" she said.
Events on the cards this year include the famous "White on Whitehaven" hosted by Fish D'vine, a local Airlie Beach favourite, which will see guests spirited away to the most iconic beach in Australia on south Whitehaven Beach, Whitsunday Island - A truly unique dining experience. There will be events on the newly revamped foreshore, Coral Sea Marina, and the Whitsunday Sailing Club, and other events will reach as far as Proserpine for the "Clipper Golf Challenge," and even Bowen, for the "Rodeo by the Reef."
You can read all about the legs of the race here, and find out more about the Whitsunday Clipper Carnival events here.
The town of Airlie Beach own usually books out in advance, so if this exciting biannual event is something you'd like to plan your holiday around, you can speak to our local team of travel experts to book accommodation and even tours around this unique festival.
For more information on how to get to Airlie Beach, click here.
Ready to book your holiday for the Clipper Round the World Yacht Race? Chat to us live or call +61 74914 2425 today!