10 Things to do in your own Whitsunday Backyard
If you're still deciding where to spend your next Australian holiday, you can't go past the spectacular Whitsunday Islands. Ok, so we may be a little biased but what's not to love about this incredible tropical paradise that's right in your own backyard.
If you've never been here before, you're missing out! Those who have visited keep coming back for more and are never disappointed with all the Whitsundays has to offer.
It's time to explore the Whitsundays, Australia! Here are 10 things to do in your own Whitsunday backyard:
---
1. Sink your toes into the whitest sand on earth
Featuring the whitest and most pure silica sand in the world, crystal clear turquoise water and a view from Hill Inlet Lookout which will truly leave you speechless, Whitehaven Beach is on the top of the bucket list for many visitors to the Whitsunday Islands. There are many day trips that visit Australia's No. 1 Beach and you can choose to spend your time there any way you like: relax on the soft white sand, take a swim in the balmy tropical water, find Betty's Beach, have a picnic or inundate your Insta feed with a thousand selfies - the choice is yours, just don't forget your sunnies and a camera!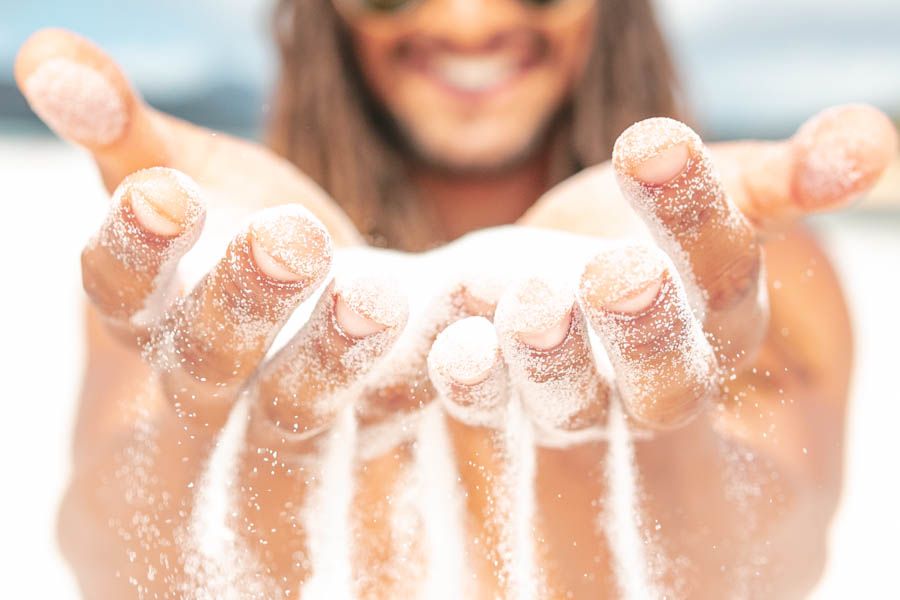 ---
2. Experience the Great Barrier Reef
A trip to the Whitsundays would be incomplete without visiting the Great Barrier Reef. The only living thing visible from space, the Great Barrier Reef is home to a vast array of marine life such as turtles, fish, octopus, molluscs and brightly coloured coral - you may even be lucky enough to see the Great 8!
There are plenty of ways to explore this phenomenal natural wonder, from day trips or overnight tours where you can snorkel or dive, to scenic flights that treat you to a spectacular view.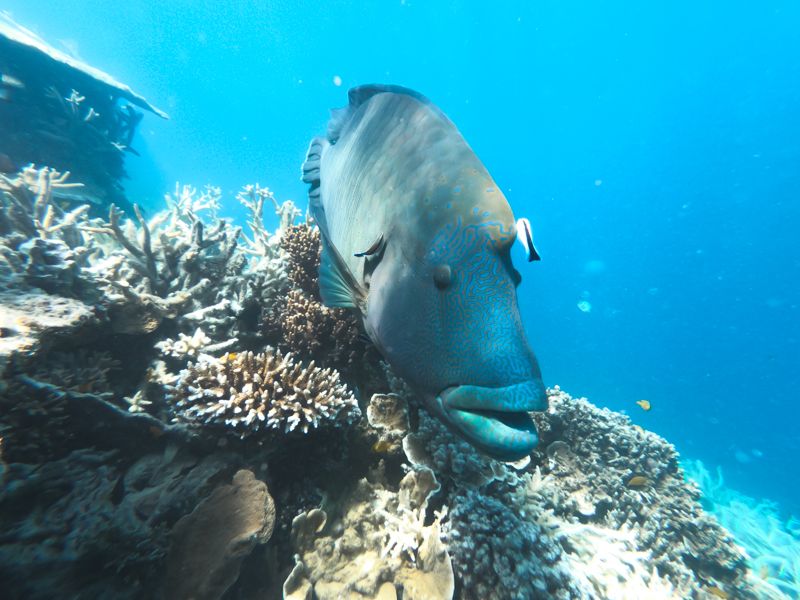 ---
3. Island hop
With 74 islands to choose from, there is no shortage of places to explore in the Whitsundays. Short walks, breathtaking scenery, sunbathing, private beaches and underwater adventures - the options are endless! For a touch of indulgence, you can take a day trip or stay overnight on Hamilton or Daydream Island and experience the luxury of resort life (and all-day cocktails!). Or, if you prefer the wind in your hair and the sun on your face, a 2-day guided sailing tour through the jewel-coloured waters of the Whitsundays is an unforgettable experience. If you're feeling really adventurous, you can even charter a boat and make your own way around the islands or camp on Whitehaven Beach and wake to the sunrise (permits apply).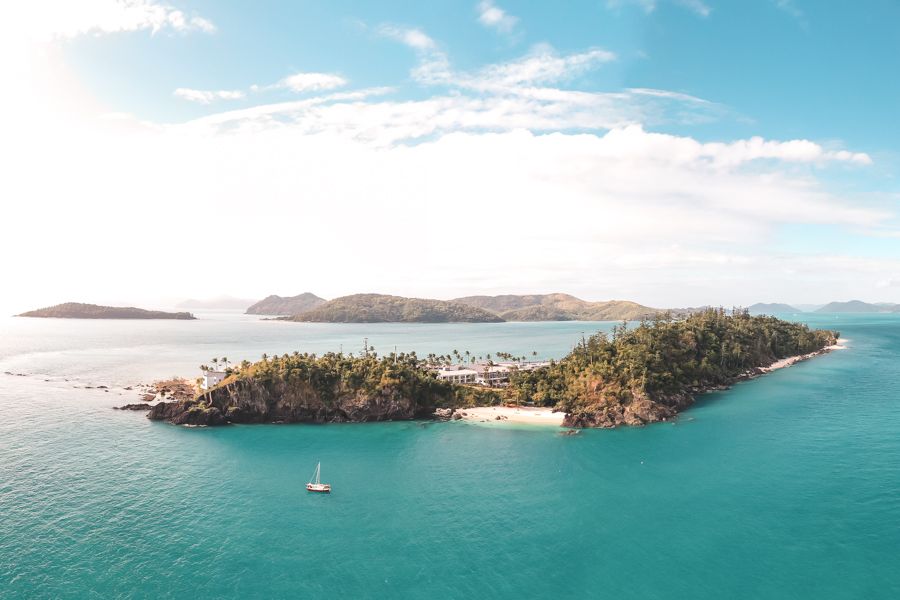 ---
4. Sleep with the fishes
For a truly unique experience in the Whitsundays and one you'll never forget, spend the night in Australia's first and only underwater accommodation at Cruise Whitsundays' Reefsuites! Featuring floor to ceiling glass with mesmerising views of the reef and its inhabitants, the Reefsuites take luxury to a whole new level. The Reefsuites package also includes scenic cruise transfers, 2 full days of activities on the Reefworld Pontoon, all meals, beer and wine - winning!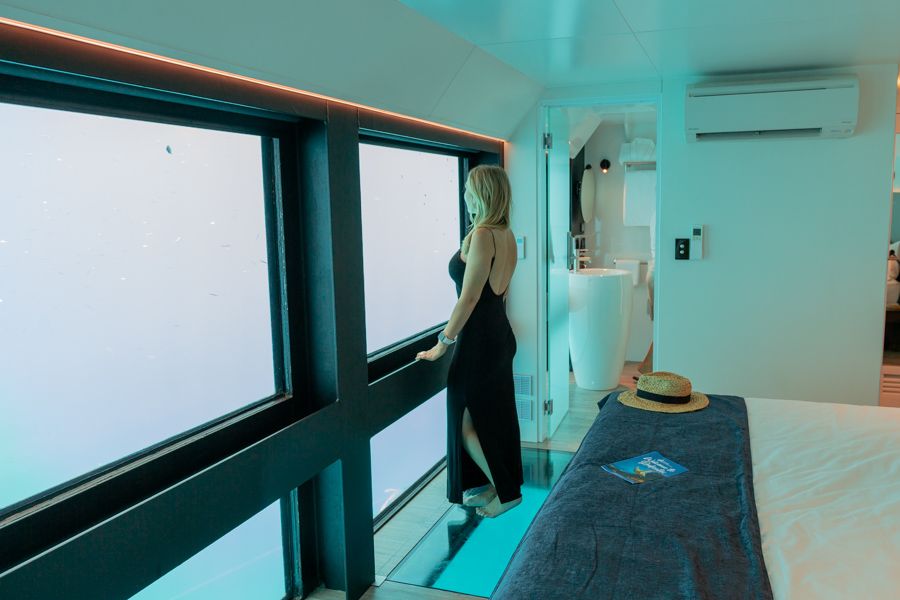 ---
5. Explore the Ngaro Underwater Marine Sculpture Trail
Spread across the Whitsunday region you will find 6 intriguing underwater sculptures that make up the Ngaro Underwater Marine Sculpture Trail. The sculptures, including the 6m 'Turtle Dream' and the 3.8m 'Manta Ray', were commissioned by the Whitsunday Reef Recovery and Public Art Project in 2019 and created by a range of Australian artists in an effort to raise awareness of reef conservation after the devastation to the reef caused by Cyclone Debbie in 2017. These sculptures now provide homes for many marine species and have become popular dive sites. How many can you find?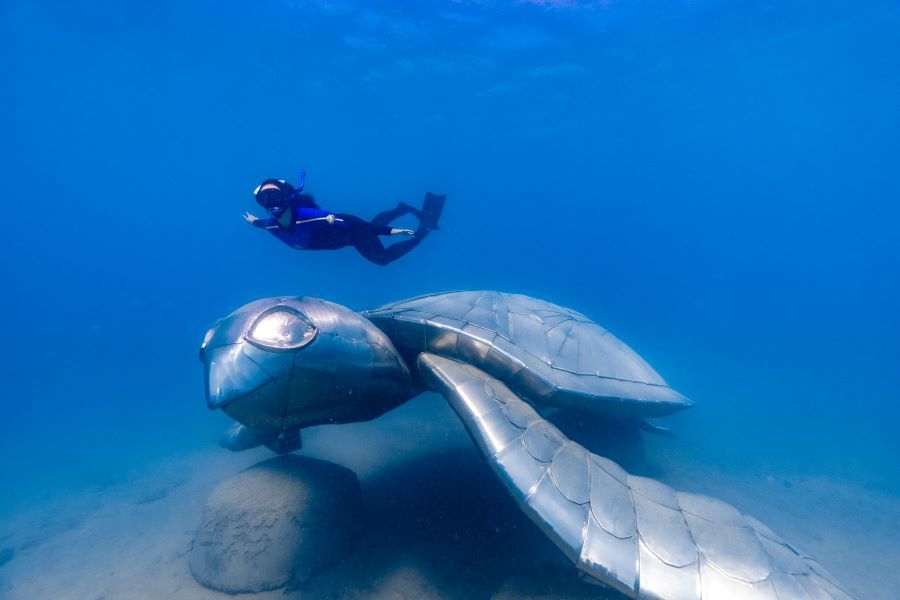 ---
6. Practice yoga with a view
What could be more zen than yoga or meditation in front of the mesmerising floor to ceiling window into The Living Reef on Daydream Island! Enjoy an early morning stretch as around 80 species of fish glide by the Underwater Observatory and be sure to check out the view from the bathroom on your way out!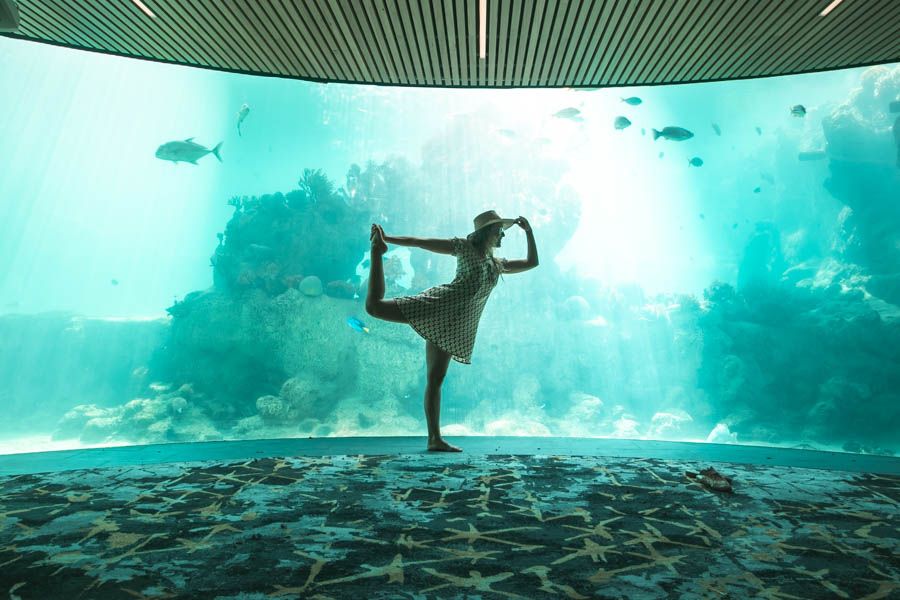 ---
7. Take a hike
If you're into hiking and don't mind breaking a bit of a sweat, you will find some of the most spectacular Australian hikes around Airlie Beach and the Whitsunday Islands. Picture views for days, tropical jungle, waterfalls and secluded beaches - a hiker's paradise #thisisqueensland!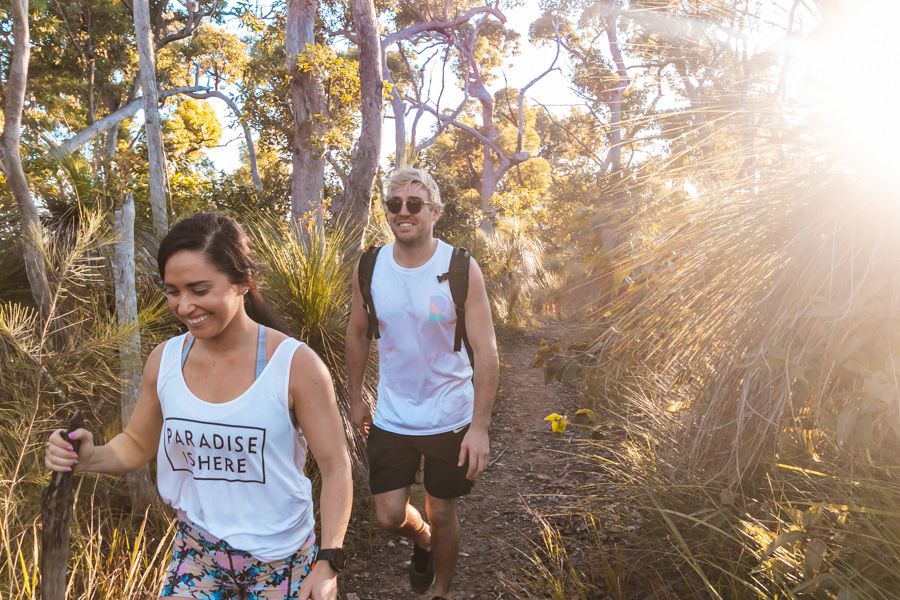 ---
8. Find the heart of the reef
True to its name, Heart Reef is in fact shaped just like a heart and is arguably one of the most iconic images of the Great Barrier Reef. Located near Hardy Reef and the Reefworld Pontoon, the best way to see Heart Reef is from the air for an incredible photo opportunity!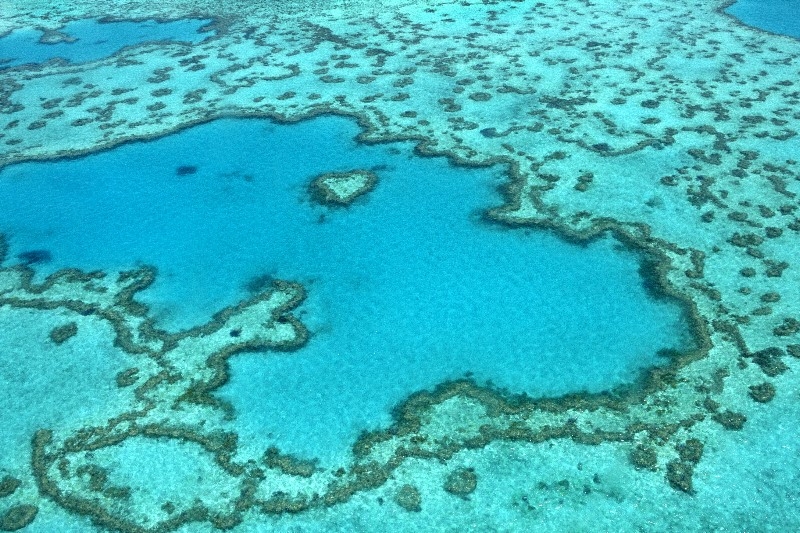 ---
9. Learn to dive
If you've always wanted to scuba dive but have never had the chance, there could be no better place to learn than on the Great Barrier Reef! The calm warm waters that surround the Whitsunday Islands are teeming with brightly coloured fish and coral that's just waiting to be explored. Introductory diving in the Whitsundays requires no prior experience and a certified guide will be with you at all times so you can relax and breath easy while taking in the diverse underwater world.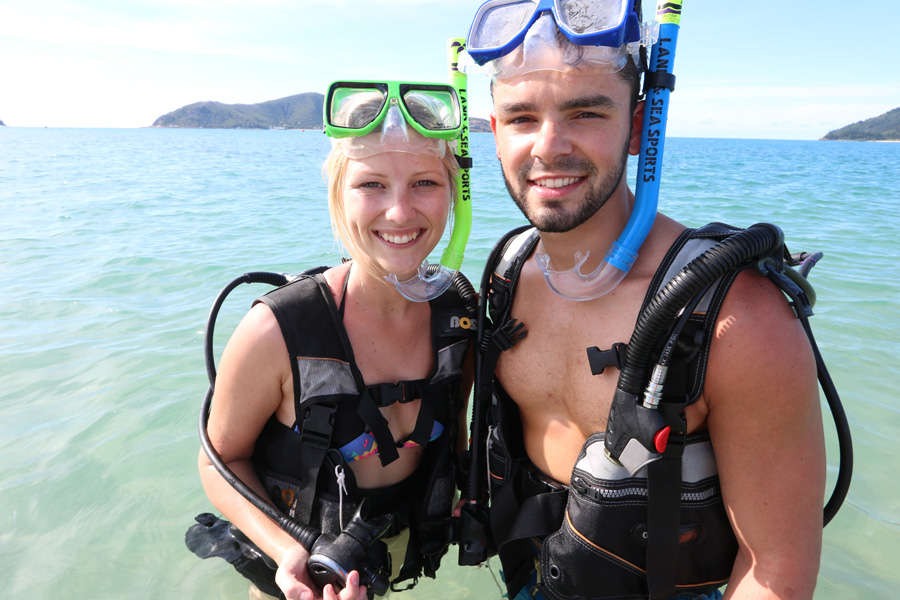 ---
10. Support a local community
While all Australians were impacted by the COVID 19 pandemic, business owners in the small town of Airlie Beach were particularly hard hit. As the gateway to the Whitsunday Islands and the Great Barrier Reef, Airlie Beach relies almost solely on tourism in the region and consequently came to an almost complete standstill overnight. Post lockdown, the shops, restaurants and hotels are reopening and tour operators are beginning to run again with a whole host of measures to keep you safe, but they need your help. Please support local by taking advantage of the cheap airfares and discounted accommodation in the Whitsunday region. While you're here, drop into a cafe for breakfast, visit the local market, explore the islands and have a drink in a bar with a killer view. The locals will thank you for it!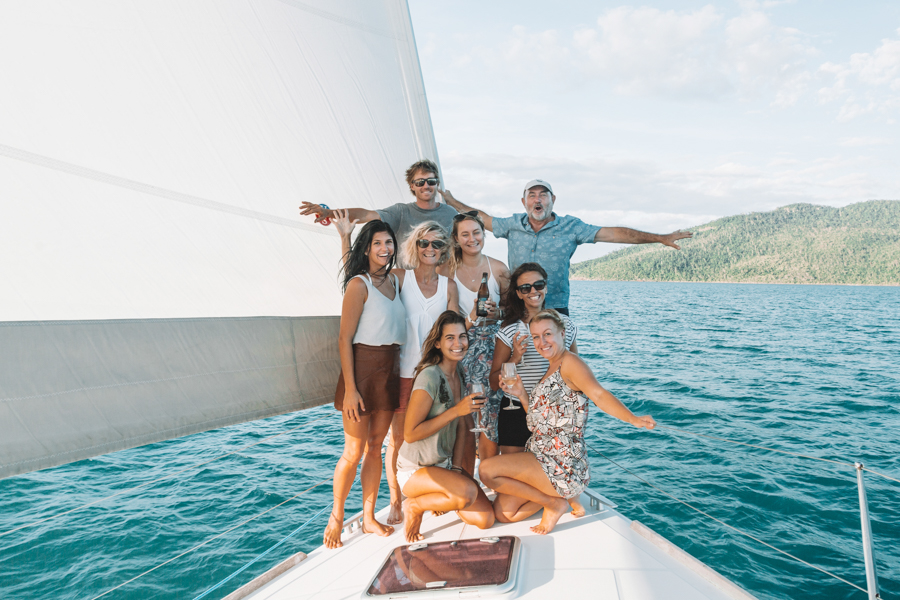 Although we've only just scratched the surface of the many things you can do in the Whitsundays we hope we've got your attention! If you're ready to experience heaven on earth, call us or live chat with our customer service team - we have a wealth of local knowledge and will help you plan the holiday of a lifetime.