Whitsundays Fishing Tips and Tricks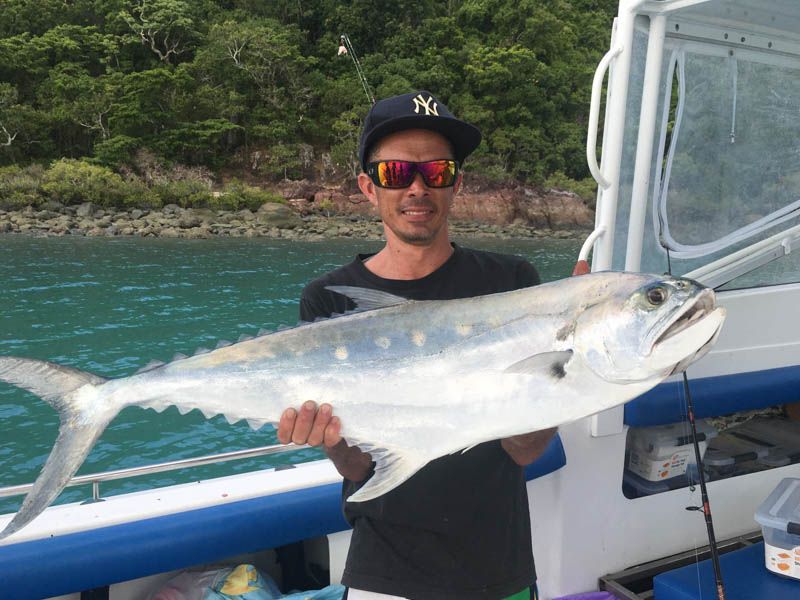 When
The Whitsundays is a great place for fishing with plenty of reefs, shelves, bommies, channels and sheltered bays. This means, the fishing is relatively good all year however the weather, including wind and tides, will affect what is biting, and before heading out on the water. The weather seasons also impact on the fishing in the region; for example, fish are quite active in the warmer seasons, and some species are less or more active in winter. Please also check breeding seasons and seasonal closures of certain species.
Where
This depends on what type of fishing you like and the species of fish you are targeting. There are numerous jetties, rockwalls and beaches which are great for fishing with rods on the mainland. The most notable locations are the Shute Harbour Marina public jetty, the VMR rockwall and Cannonvale Beach. If you have a boat, even a tinny, then the best fishing is around the islands. Being very mindful of restricted zones, use a depth sounder to find a bottom with lots of structure, including rocks and corals, around the islands such as South or North Molle.
How
If you prefer to bottom fish, you can use either a rod or hand reel with bought or fresh bait, ensuring your bait is in close distance to the bommies and corals below.
Rods are ideal for trawling for gamefish, usually in deep, open water, using a lure. If you are fishing from the mainland, such as a rock wall or beach, than you can choose to fish with a rod or handline, either flicking lures or bait.
Seasonal Closures
Barramundi closure from midday 1 November to midday 1 February
Coral Reef Fin Fish - 10 October 2015 to 14 October 2015 and 9 November 2015 to 13 November 2015
More information on rules and regulations in Queensland