Where Do Whitsunday Tours Depart From?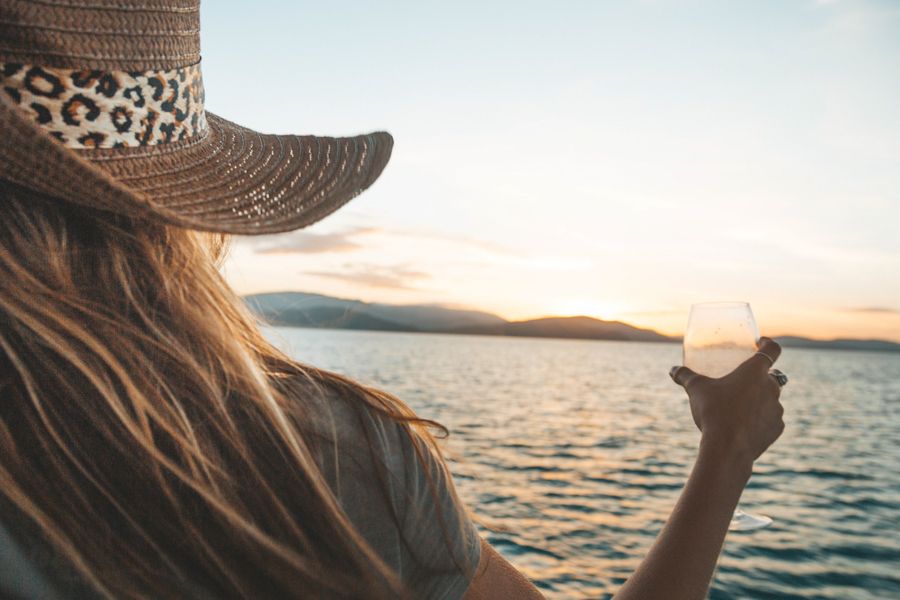 All Whitsunday trips depart from one of two marinas in Airlie Beach: Coral Sea Marina (Formerly Abell Point Marina) or Port of Airlie Marina. Whether you arrive in the Proserpine (Whitsunday Coast), Hamilton Island or Mackay Airport, you will need to travel to Airlie Beach to catch your tour.
Most day and overnight boat trips depart from Coral Sea Marina, which is situated in walking distance from the main street of Airlie Beach so we recommend you make your way from there by foot, (or grab a taxi if you don't want to carry your bags) and only a few tours depart from Port of Airlie marina (where the Cruise Whitsundays ferry terminal is located).
You will also find almost all boat check-in offices, accommodation and restaurants are also located in Airlie Beach.
To make things easier, we recommend catching a flight into the Proserpine (Whitsunday Coast) Airport which is a short drive to Airlie Beach, or alternatively, Hamilton Island Airport from which you will need to catch a ferry to the mainland. If you're flying into Hamilton Island, we recommend arriving a day before.
Please note: Boat trips cannot pick up/ drop off passengers at Hamilton Island.
For more information before you head on your Whitsundays tour, click here.