Pirates in the Whitsundays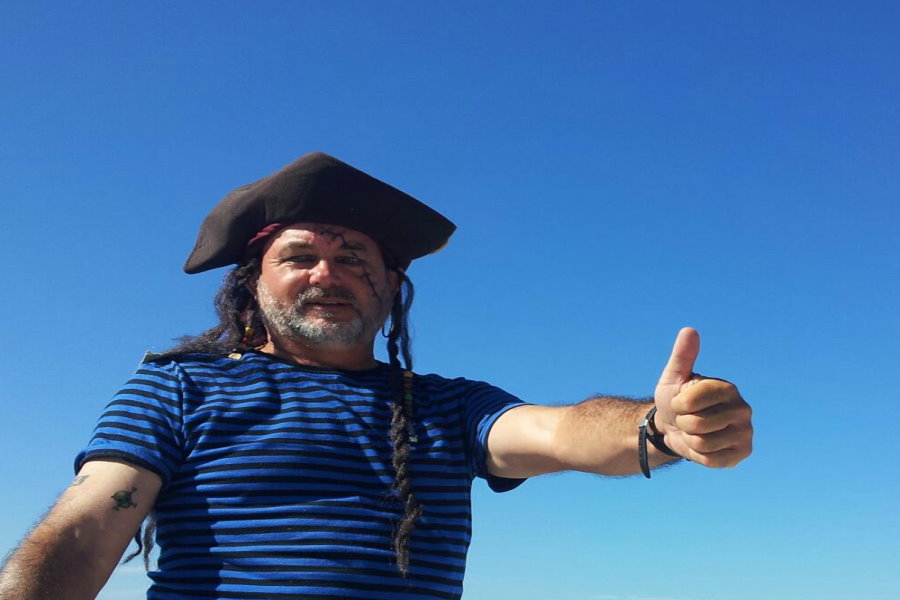 The Whitsundays will be on the big screen with the release of Disney's Pirates of the Caribbean: Dead Men Tell No Tales, due to release on 24 May 2017.
The new Pirates of the Caribbean movie is the fifth instalment in the series and was partly filmed in the Whitsundays, as have many films, shows and commercials before it, including Muriel's Wedding, Fools Gold, Broken and Dead Calm. The beautiful tropical backdrop, agreeable weather, beautiful sandy beaches and picturesque islands provide the perfect movie stage for a plethora of films.
The new Pirates of the Caribbean movie once again stars anti-hero Jack Sparrow, played by Johnny Depp, in which the film follows Jack's attempt to escape the clutches of his nemesis Captain Salazar who is played by Javier Bardem.
The villain has been a long-time enemy of Jack's and has recently escaped the Devil's Triangle with the vow to kill all pirates, including Jack himself. Jack's only hope of defeating his foe is to capture Poseidon's trident, which will give him power over all the seas, giving the story its oh-so-pirates charm.
In July of 2015, part of the film was shot in the Whitsundays on the infamous Whitehaven Beach, a favourite to tourists and locals that is known for its 7km of white silica sands. It is said that the film crew brought in extra palms and trees to make the area look more like the Caribbean, with extra tropical foliage to make it fit better with the film.
Previous Pirates of the Caribbean movies include Curse of the Black Pearl (2003), Dead Man's Chest (2006), At World's End (2007) and On Stranger Tides (2011).