Bloggers Cleo and Mitch do Powerplay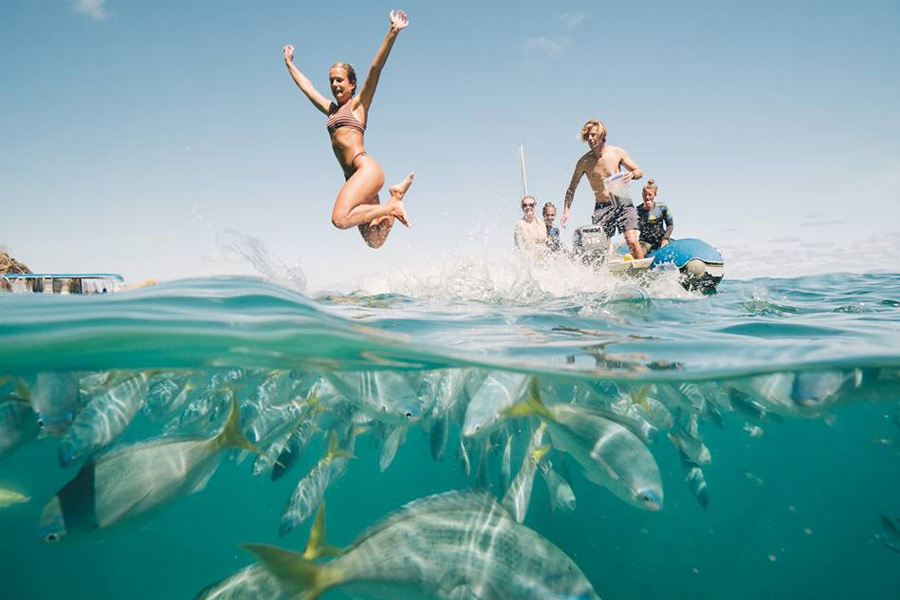 Powerplay is a fun power cruiser that offers a 2 day, 2-night tour around the Whitsundays. It's one of the most fun trips around and was recently home for Cleo Codrington and Mitch Cox, two social savvy bloggers who recently visited the Whitsundays during their travels.
During their trip, Cleo and Mitch were able to explore the Whitsundays on board Powerplay, visiting Whitehaven Beach, Hill Inlet Lookout and the fringing reefs that surround the islands. Snorkelling, exploring and enjoying the islands are what Powerplay is all about - and with this two days trip, Cleo and Mitch were able to do it all!
Powerplay offers snorkelling, kayaks, paddleboards, a spa, underwater blue lights, a variety of accommodation and an amazing crew that measure up to one incredible trip.
Check out their blog here or visit their Instagram pages to see more of the Whitsundays!