Before Heading Out on an Overnight Boat Trip
Before you embark on your overnight sailing trip around the Whitsundays, there are a few questions which you might need to ask to ensure you're prepared for your upcoming trip. In order to help you have the best time possible, we've answered a few questions below.
1. Which Airport To Fly Into?
There are two airports within the Whitsundays to choose from, the Whitsunday Coast (Proserpine) Airport and Hamilton Island Airport.
If you choose to fly into the Whitsunday Coast Airport, you will need to catch a transfer to travel into Airlie Beach. The airport transfer will take around 1 hour, and can drop you at your accommodation in town. Airport transfers can be booked in advance with Sailing Whitsundays, or you can arrange this at the airport.
If you choose to fly into Hamilton Island Airport, you will need to catch a ferry to travel to the mainland of Airlie Beach. Cruise Whitsundays run flight connection ferries to and from Hamilton Island and takes around an hour. Ferry transfers must be booked with Cruise Whitsundays directly.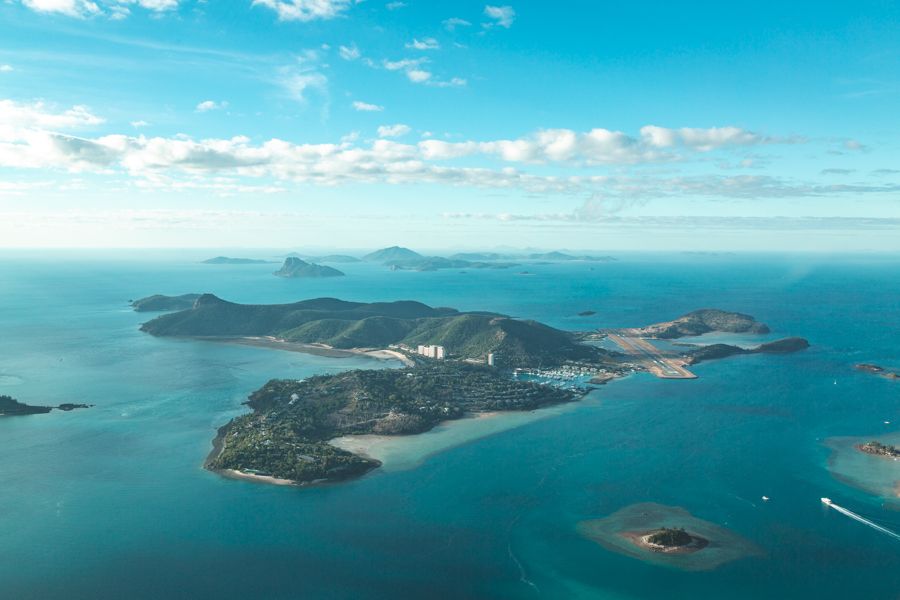 2. How Far Away is the Airport?
It is important to know that the Whitsunday Coast Airport and Hamilton Island Airport are some distance away from the town of Airlie Beach. Therefore all travellers must book a flight which lands in the Whitsundays well before the required check-in time and before the boat trip departs to ensure you are able to make it in time.
This may mean you have to arrive into Airlie Beach the day before to ensure plenty of time is allocated.
Please note, the boat trip cannot delay its departure time and cannot wait for guests. It is recommended all guests allocate plenty of time between arriving in Airlie Beach and the boat's departure. All guests are encouraged to have travel insurance.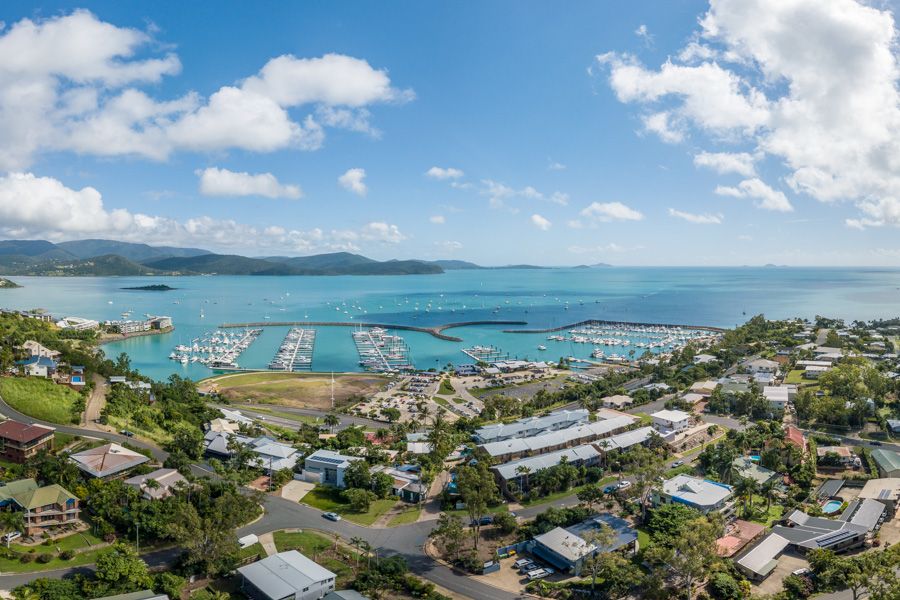 3. Where Do The Boats Depart From?
All overnight boat trips depart from the mainland of Airlie Beach at their scheduled time from one of two marinas. The check-in office for your boat will direct you to the correct marina.
Most boat trips depart from Coral Sea Marina (Formerly Abell Point Marina) located on the left-hand side as you approach the town of Airlie Beach from Proserpine or right-hand side from Port of Airlie Marina. Coral Sea Marina is around a 15-20 minute walk from the town of Airlie Beach or a short taxi ride. Please leave plenty of time if you choose to walk to the marina to catch your boat.
Alternatively, Port of Airlie Marina is located off the main street of Airlie Beach and is a brisk walk from the town. Please note, all Cruise Whitsunday Ferries operate from Port of Airlie Marina (not Coral Sea Marina).
Please note, all boats will pick up and return guests at the original marina of departure. Boats cannot drop off or collect guests at Hamilton Island.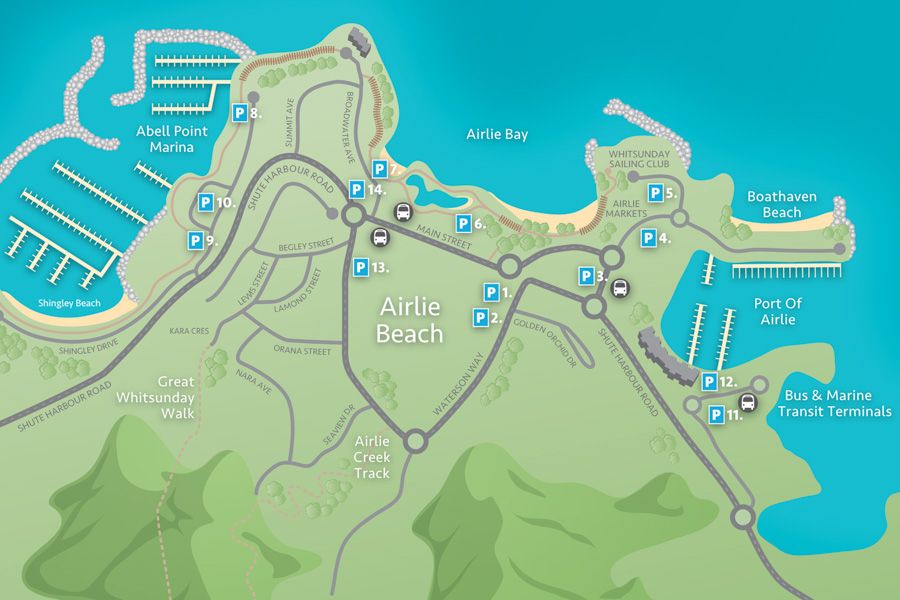 4. Where To Store Luggage In Town?
It is important to remember that you can only bring a small, soft overnight bag on the boat trip. You are able to store your extra luggage at the check-in office of your boat trip for a small cost. You may find alternative luggage storage options in town or at your accommodation. Please inquire with us when you arrive in town!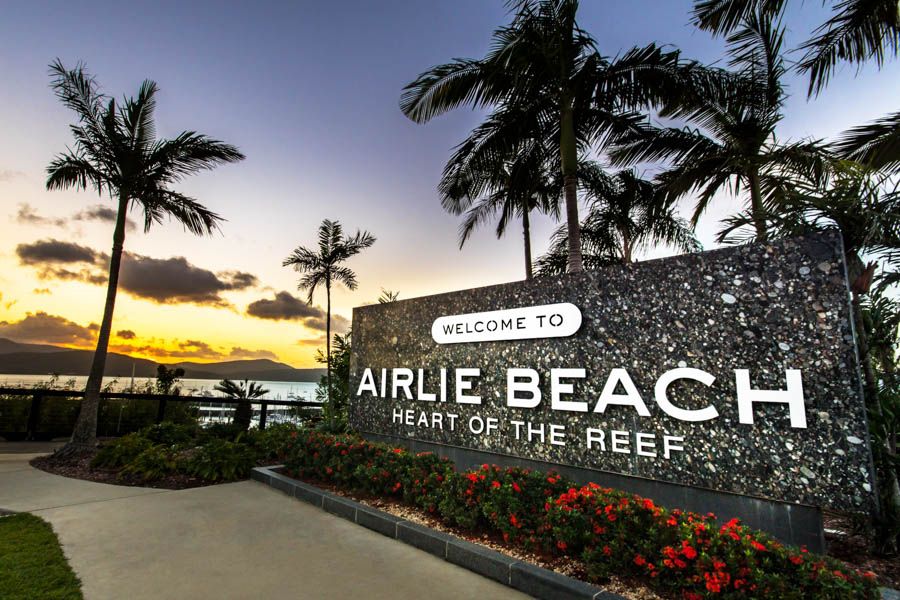 5. Where To Park The Vehicle During The Trip?
If you have driven a vehicle to Airlie Beach you may need to find a secure parking area for it while you are on your boat trip. There are a number of public locations where people leave their vehicles overnight free of charge, however, this is done at their own risk. Check out this article on where to park in the Whitsundays to find out more.
Alternatively, there are several paid parking options in and around Airlie Beach and at the marina (expect to pay around $8 for a day) as well as Base Backpackers and Nomads Backpackers in the main street (roughly $12 for the duration of your trip).
6. Where to Check-In Before the Trip?
All check-in office information and the office directions are on your ticket which our travel consultants emailed to you. Please read your ticket carefully and follow the check-in directions prior to your trip. All check-in offices are located in the main street of Airlie Beach.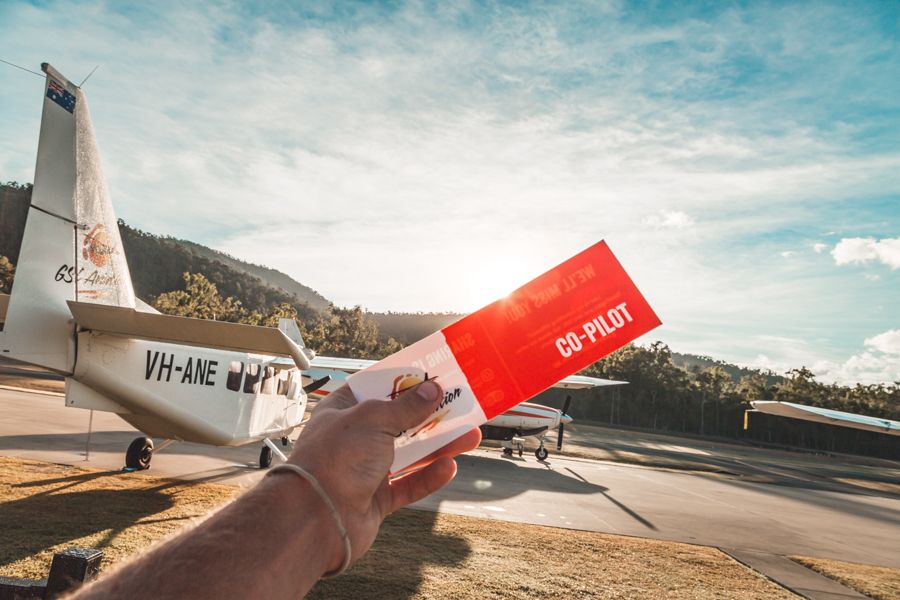 7. Where to Stay in Airlie Beach?
Our travel consultants are able to assist and book accommodation for you. Many people choose to stay in Airlie Beach the evening prior and the evening after their boat trip. Airlie Beach is home to a range of accommodation options, from hostels, bed and breakfasts, apartments, motels and hotels.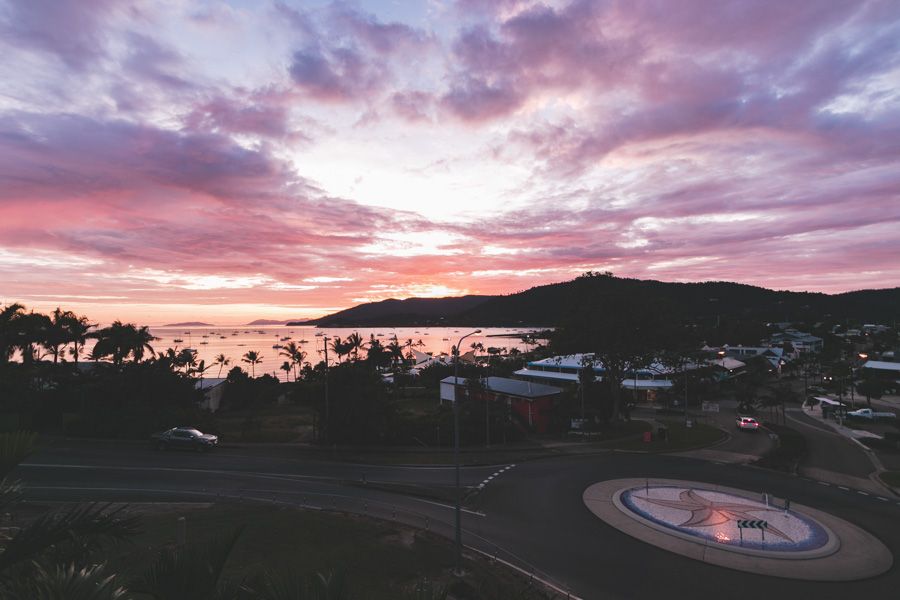 ---
To book your dream Whitsundays getaway, don't hesitate to get in touch with one of our friendly local travels agent for a free personalised itinerary!
Live chat with a local team member or call us on +61 7 4914 2425 today!