Airlie Beach Air Show Whitsundays 2019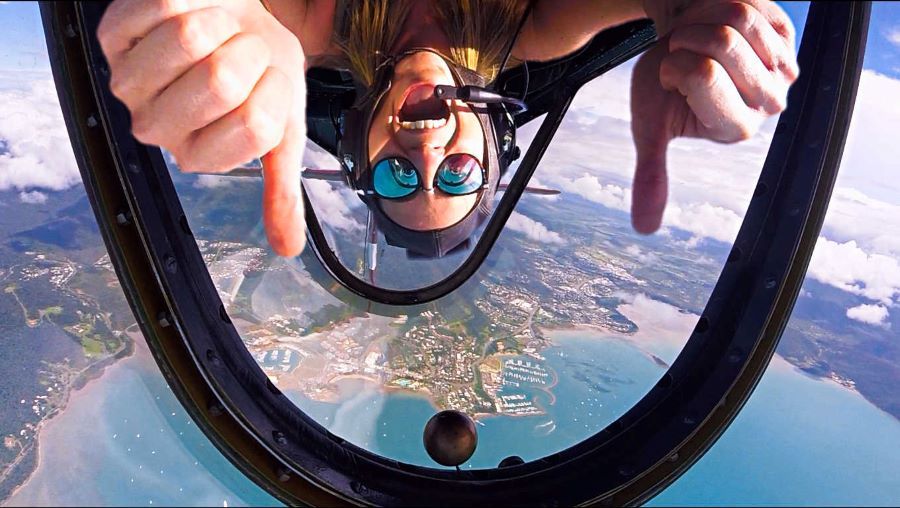 Visitors and local aviation enthusiasts in the Whitsundays are in for a treat, as the notorious Airlie Beach Air Show takes off again this year on September 7th, 2019, after a 4-year hiatus. For those who know lots or little about aerobatic stunt plane flying, this exhilarating niche will certainly not disappoint!
This year at the 2019 Airlie Beach Air Show, hosted by the Whitsunday Airport in Flametree, Paul Bennet and his team of professional stunt pilots return to dazzle and enthral onlookers, as they rip through the Whitsunday skies, soaring at speeds of up to 550 km/hr, performing synchronised barrel rolls, warbird formations and inversions. High overhead, you won't miss any of the action as the team is one of the few in Australia to hold a ground-level aerobatics approval, promising extra excitement as the plane formation zips past spectators.
Paul Bennet, for those who haven't heard of him, has an incredibly colourful career. From professional sailing to competitive flying complete with an array of medals and championship wins, Paul doesn't do anything in halves. He's performed his world-renowned aerobatics for tens of millions of people nationwide, and the Whitsundays are in for a treat on September 7th. Doors open at 8:00 am with the first flights kicking off at 10:00 am. There will be food stalls, classic cars, and much more - For more details, check out the Whitsunday Airport's official website.
If the idea of traversing the skies at top speeds and experiencing this incredible feat for yourself sounds like the ultimate bucket list item, then you're in luck - The Whitsundays is lucky enough to be home to the only aerobatic stunt plane tour in north Queensland, CQ Adventure Flights! While the airport will close all tours on Saturday the 7th for the air show, you can still book your own aerobatic experience 7 days a week outside of this event, so if after attending you feel the "need for speed," chat live to our team of travel experts to book your experience of a lifetime!
To check out a video of CQ Adventure Flights' adrenaline-pumping ride, click here!