SAIL AND STAY CATAMARANS
CLOSE
View More Thumbnails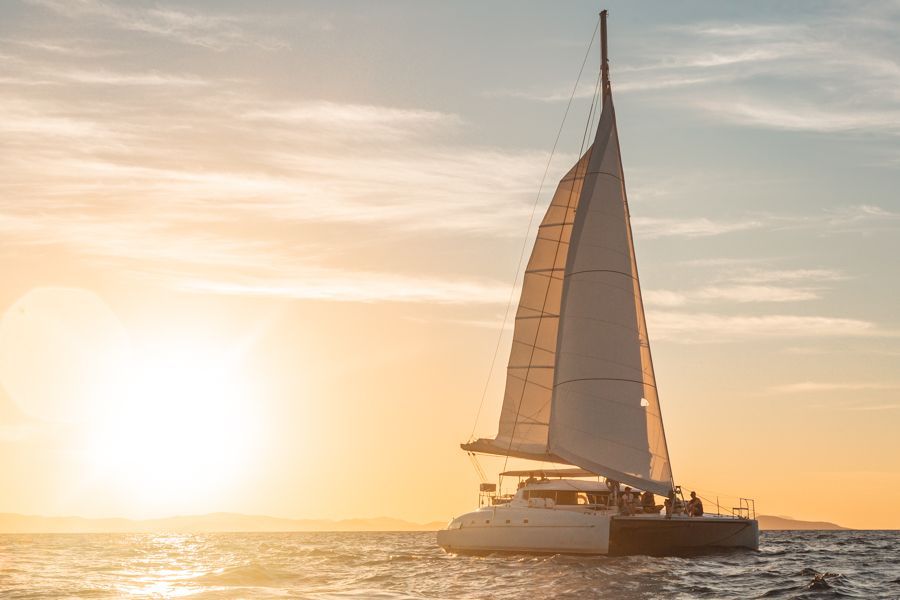 Loading...
Pricing Options
RRP $1389

$1209 AUD / Person
- Private Double Cabin and Studio Apartment (requires 2 persons) ($2418 Total)
(Between: 01 Apr 2022 and 31 Mar 2023)
7 FULL DAYS, SAILING IN THE WHITSUNDAYS WITH OUR EXCLUSIVE SAIL AND STAY PACKAGE.
Carve out your very own slice of paradise with this adventurous tour! Combining a luxurious stay at one of Airlie Beach's most sought-after accommodations with an authentic sailing experience aboard On Ice, this is the ultimate tour for those seeking to get away.
This combination includes:
Customers who viewed this item also viewed...
Reviews
Overall Rating
5.0 / 5.0
Based on 3 reviews
Reviews by our Sailing Whitsundays customers
Amazing service and Communication! Along with the team at sailing whitsundays, extremely helpful in allowing us to have the best time on our trip!
Great getaway! Great location! Super convenient! Dale was an awesome host and we really appreciated the effort made to make sure we had an amazing stay. We will definitely be back!
Sailing around the Whitsundays was a magical experience! Sunrise, sunset, Whitehaven Beach, everything was lovely. We can only recommend this!