The Newest Pub in Airlie Beach - The Pub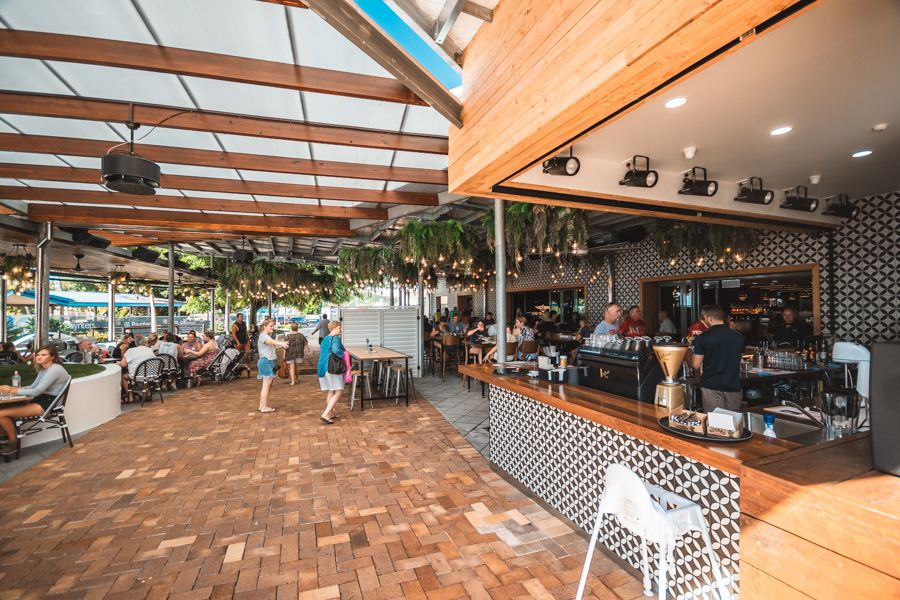 The Pub in Airlie Beach
Airlie Beach Hotel recently closed its Mangrove Jack's Cafe/Bar in lieu of opening up a more modern Pub as part of the hotel. Located on the Airlie Esplanade, The Pub serves breakfast, lunch, dinner, and late night snacks along with a full bar. The decor is modern yet relaxed and set up to cater to groups along with couples and families. The Pub gives its patrons the option of sitting inside for those who are seeking a comfortable and family-oriented feel. Outside offers a more upscale feeling, complete with plant adorned chandeliers and hanging light bulbs, and a soon-to-be beautiful view of the foreshore (after the revitalization project has been completed.) Once you arrive, head to order your food and drinks at the service counter and choose a table that suits your mood and company.
Beachfront bar in Airlie Beach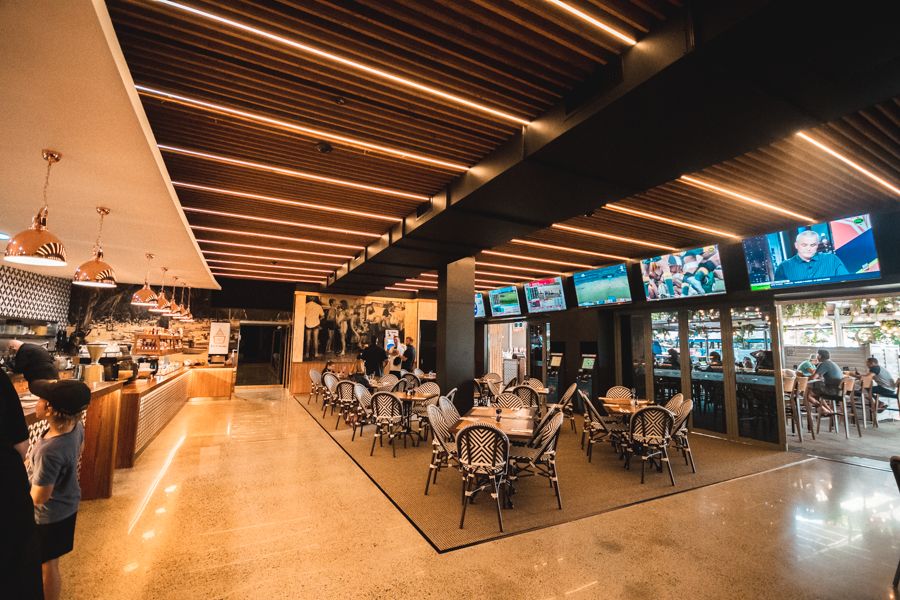 The location and amenities of The Pub in Airlie Beach are unbeatable! They have 2 bars, one inside, and a full cocktail bar outside featuring three TVs that are positioned above the bar, as well as TVs for patrons sitting in the interior of The Pub. This is a great seating option for those who want to watch sports while also offering the versatility of the outside TVs transitioning into a live music stage. The TVs don't detract from the surrounding exterior seating which offers a romantic, bright, and upscale atmosphere to enjoy food and drinks with friends and loved ones. The Pub has an extensive drink list that caters to people who want a pint after work and those who want a nice cocktail or glass of wine, which costs anywhere from $9-$20. The Pub also features a massive sports and gaming room adjacent to the ordering counter and offers access to their licensed bar as part of the hotel, so you have the option of enjoying your drink by the pool.
Great pub food in Airlie Beach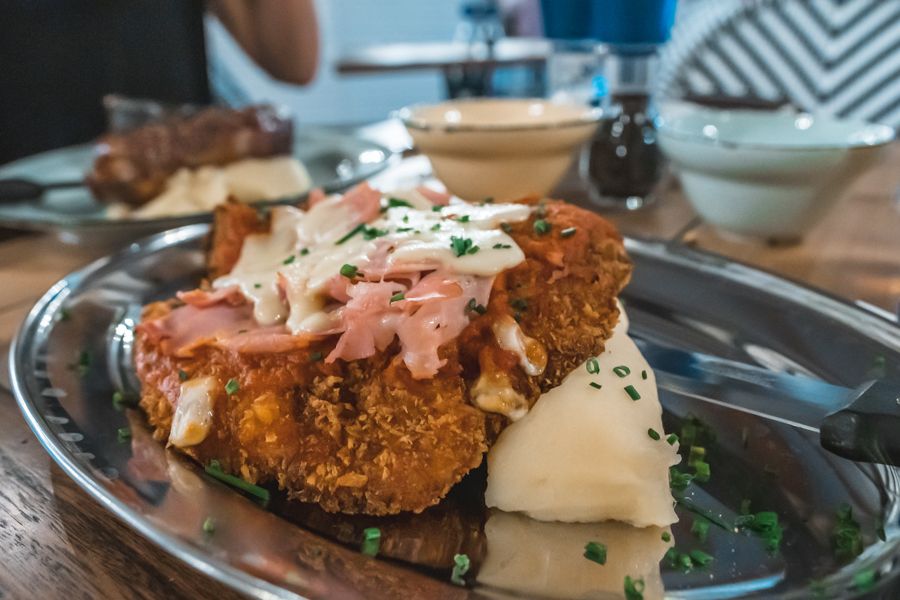 The Pub offers a full breakfast buffet, lunch, all day burgers, dinner, and a late-night snack menu with options to satisfy everyone in your group. Their meals are quite reasonable with many options sitting between $20-$40. The Pub is open 7 days a week from noon (12 pm) to "late" depending on the day of the week. Most mains include access to the buffet, so you are sure not to leave hungry and you can help yourself to the buffet as you wait for your main to be prepared. With a lively environment and cheerful staff, this place is sure to be a favourite for locals and tourists alike!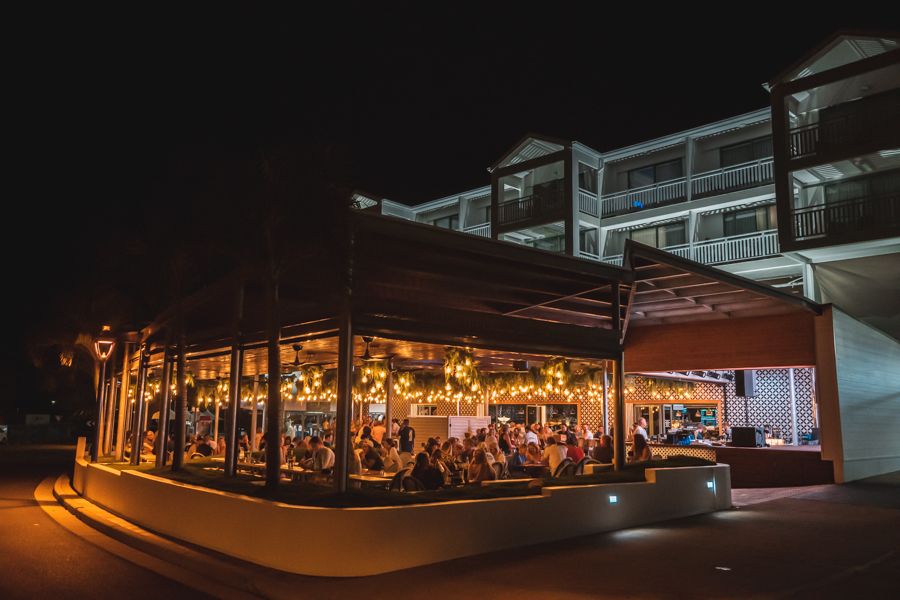 ---
If you are looking for other bars in Airlie Beach, check out this article.