Whitsunday Adventurer 3D3N
CLOSE
View More Thumbnails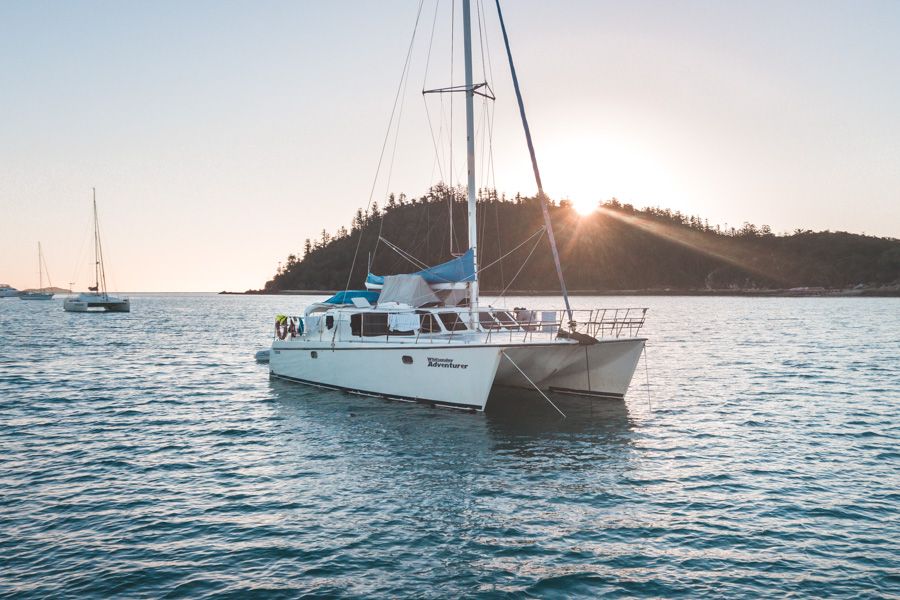 Loading...
Departure Times
Departs: Please Enquire - Sunday
Returns:
Please Enquire - Wednesday
Departure Point: Coral Sea Marina - North End, Airlie Beach
DEPARTING AIRLIE BEACH STARTING FROM THE 14 JANUARY 2024.
Pricing Options
RRP $775

$749 AUD / Person
- Shared Accommodation (16+)
(Between: 01 Oct 2023 and 30 Jun 2025)
RRP $1000

$969 AUD / Person
- Private Double Cabin (requires 2 people) ($1938 Total)
(Between: 01 Oct 2023 and 30 Jun 2025)
RRP $950

$919 AUD / Person
- Private Triple Cabin (requires 3 people) ($2757 Total)
(Between: 01 Oct 2023 and 30 Jun 2025)
Explore more of the Whitsunday Islands and surrounds on this 3 Day 3 Night journey with Whitsunday Adventurer!
Enjoy water activities with snorkel gear, stand-up paddleboards and inflatable kayaks.
Lounge on the expansive decks as you leisurely sail through the Whitsunday Islands.
Soak in the ever-popular on board heated jet spa, perfect for relaxing.
Suitable for families, friends, couples and solo travellers alike!
---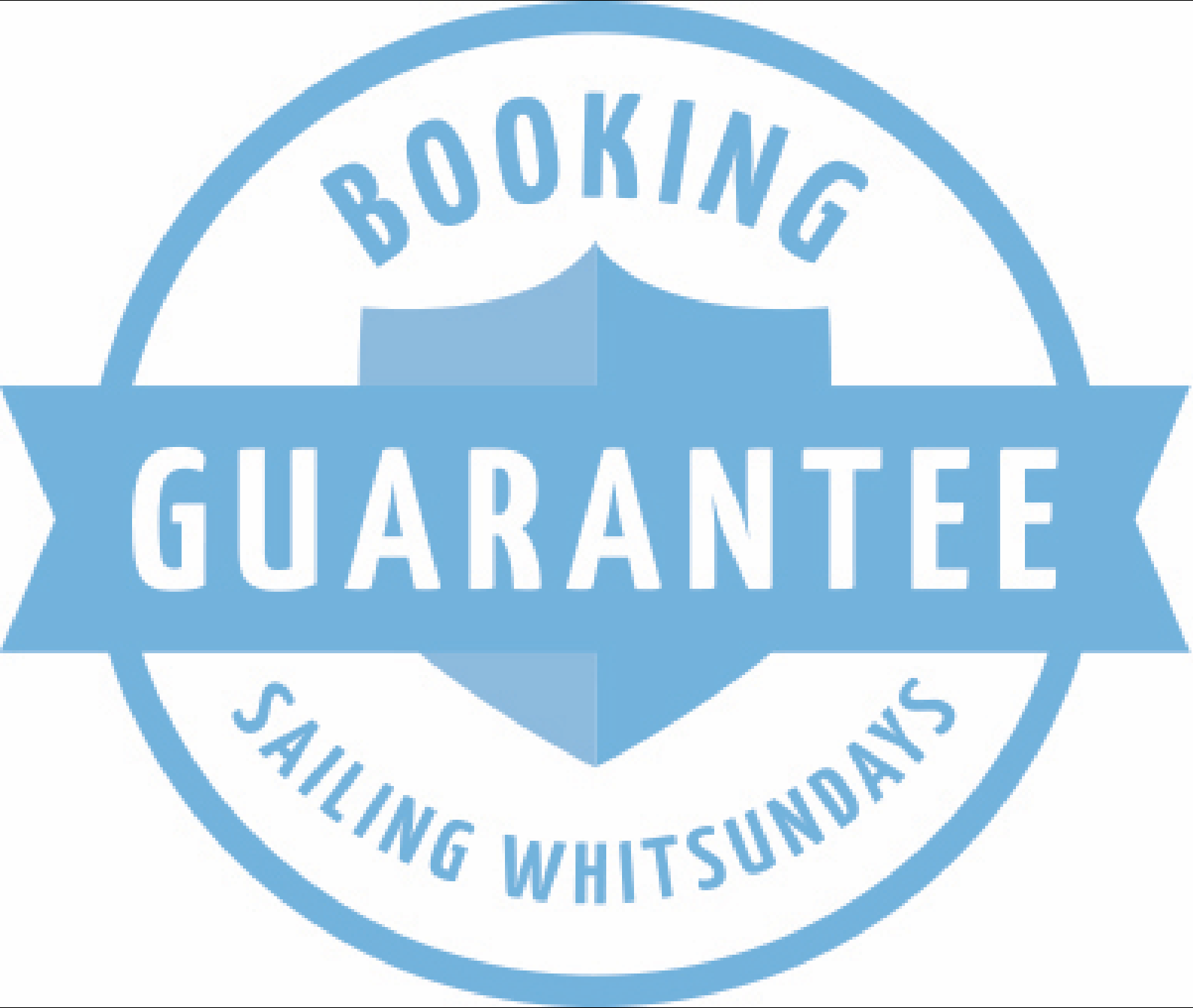 Best Price Guarantee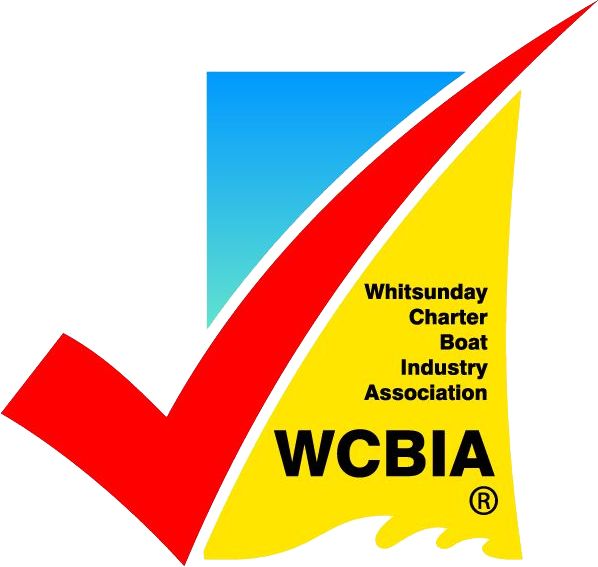 WCBIA Tick - Premium Tour Operator
---
Frequently Asked Questions
Can I bring children on Whitsunday Adventurer?

You can bring children on this trip however the minimum age is 6 years. Children ages 6-15 years must be booked into a private cabin. Anyone ages 16+ can be booked into an open single.

On request and family of four may be able to book in the open shared area.

Children travel on this tour at full adult rates. Please advise any child ages at the time of booking.
Can I smoke on board?

Yes you will be permitted to smoke on board, however only in designated areas or when instructed by the crew.
Are vegetarians catered for?

Yes, all special dietary requirements can be catered for. Just keep in mind that there will be a small additional fee of $15 to accommodate towards your needs.
Is diving available on this boat?

Diving is not offered on Whitsunday Adventure, however snorkelling is!
Can I bring alcohol onboard?

Yes you can bring your own alcohol, but glass is not allowed. You also cannot bring excessive amounts of alcohol - the absolute maximum is 24 cans of beer (preferably lite), one box of wine, or 1/2 bottle of spirits per person.
Is Whitsunday Adventurer Air Conditioned?

No, there is no air conditioning on board this vessel, however there are fans in each room.
Reviews
Overall Rating
5.0 / 5.0
Based on 2 reviews
Reviews by our Sailing Whitsundays customers
I can't recommend Whitsunday Blue enough! My partner & I sailed 3 days / 3 nights on Whitsunday Blue about 3 weeks ago and the experience was outstanding. Captain (Lord Dave "Crispy") & his Number One (Simone) made the trip special. The snorkeling was magical, paddle boarding delightful, food bountiful & delicious (thank you Simone!), sunsets glorious, and every adventure more beautiful than the last. Dave & Simone's deep knowledge of the area and years of experience are part of the package; they picked special spots for us and introduced me to my new favorite fish (the Giant Trevally). Thank you Captain Lord Dave & Simone! When we're in the area again, we'll be back for more. If you're considering sailing the Whitsundays and seek a truly exceptional experience, you found it - Whitsunday Blue is the one. (Originally posted on Tripadvisor)
We absolutely loved our 3 nights/4 days aboard Whitsunday Blue! Skipper Dave and hostie Annie were fabulous and made us feel like we were a group of friends sailing together rather than crew and 3 other couples we'd never met before! We enjoyed their company as much as that of our fellow Aussie, English and Candadian travellers. The food was exceptional! Every meal was prepared with beautiful, fresh ingredients and cooked to perfection! And wow! What a "dining room"! Our days were filled with exploring and swimming in the superb, white sandy beaches; snorkelling abundant, colourful reefs; swimming with huge fish; amusing ourselves (and others on board) with our attempts at stand-up paddle boarding; sailing around picture postcard-perfect islands; and enjoying our BYO drinks and the delicious pre-dinner nibbles provided, with a backdrop of stunning sunsets each night. A magical few days that even broken air-conditioning couldn't diminish. The breezes caught by our portholes, a fan above our cozy cabin bed and the gentle rocking of the ocean ensured we slept well after our fun-filled days. I would do this trip again in a heartbeat!!! Thanks for the memories Dave and Annie! You're both awesome!! (Originally posted on Tripadvisor)