Whitsundays 2 Everywhere
CLOSE
View More Thumbnails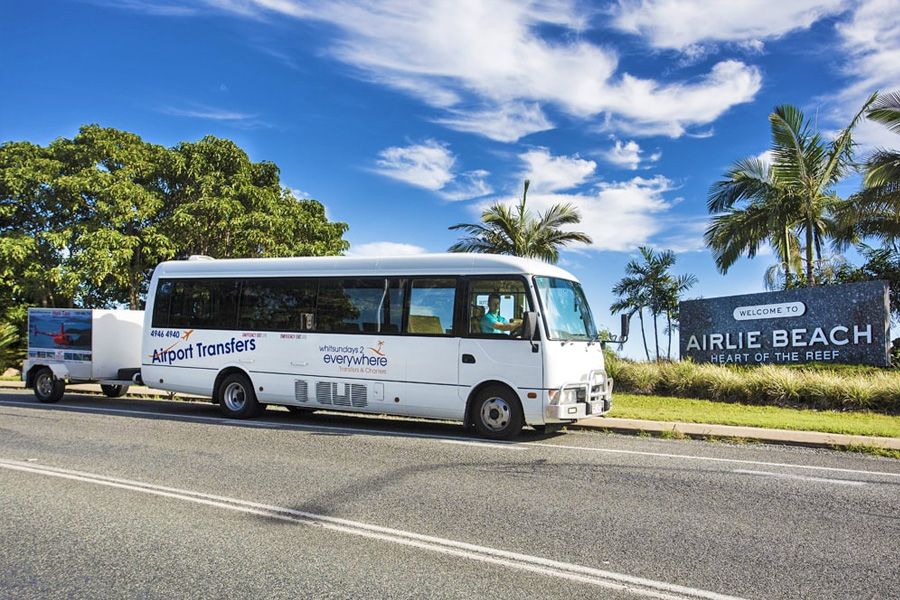 Loading...
Pricing Options
$22 AUD per Person
- Adult One Way
(Between: 30 Dec 2017 and 01 Apr 2019)
$36 AUD per Person
- Adult Return
(Between: 30 Dec 2017 and 01 Apr 2019)
$15 AUD per Person
- Child One Way
(Between: 28 Mar 2017 and 01 Apr 2019)
$26 AUD per Person
- Child return
(Between: 18 Feb 2018 and 01 Apr 2019)
The Whitsunday's Premium Airport Shuttle Service.
Whitsundays 2 Everywhere provide a quick and easy transfer between Proserpine (Whitsunday Coast) Airport and Airlie Beach, offering a personalised Door-to-Door service, at very reasonable rates.
To and from Proserpine/Whitsunday Coast Airport Whitsundays 2 Everywhere is the premium airport shuttle service providing fast door to door service to your mainland accommodation or marinas. Proserpine Airport is approximately 42 Kilometres south west of Airlie Beach. Transfer time is approximately 40 minutes. The drivers will greet you in baggage collection with a sign displaying your name and drop you to your accommodation or check in office in Airlie Beach.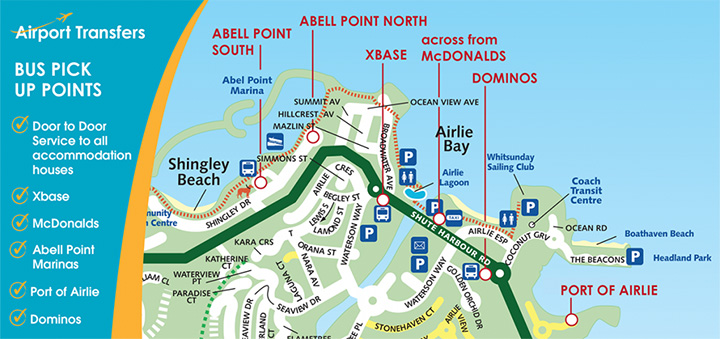 Whitsundays 2 Everywhere features:
Reliable transport service
Local information and travel publication provided by our driver travel guides on your way to Airlie Beach
Fastest travel time with less passenger pick ups and stops than a public bus
Small buses: 22 seater Mitsubishi Rosa Deluxe 14 seater Toyota HiAce and an 8 seater Kia Carnival
They are also the only shuttle service that goes to Mackay Airport for the Tiger flights, have a look at more details here - Whitsundays 2 Everywhere MKY
BOOK WITH US TODAY! CALL 1800 550 751 OR (07) 4914 2425 IF LOCAL
What To Bring
Ticket
What's Included
Friendly service with local people who know there area and should be able to answer most of your Whitsunday questions.
What's Extra
The van is always fitted with a trailer so no need to worry about luggage storage.
Cancellations
Less than 24 hours of notice or failure to board will result in loss of total ticket price. We strongly recommend that all clients have travel insurance covering any flight changes or delays that may result in not being able to travel on the confirmed date of departure for any tours or boat trips. Cancellations outside this period may incur a 25% cancellation fee.