New Fly and Cruise package in the Whitsundays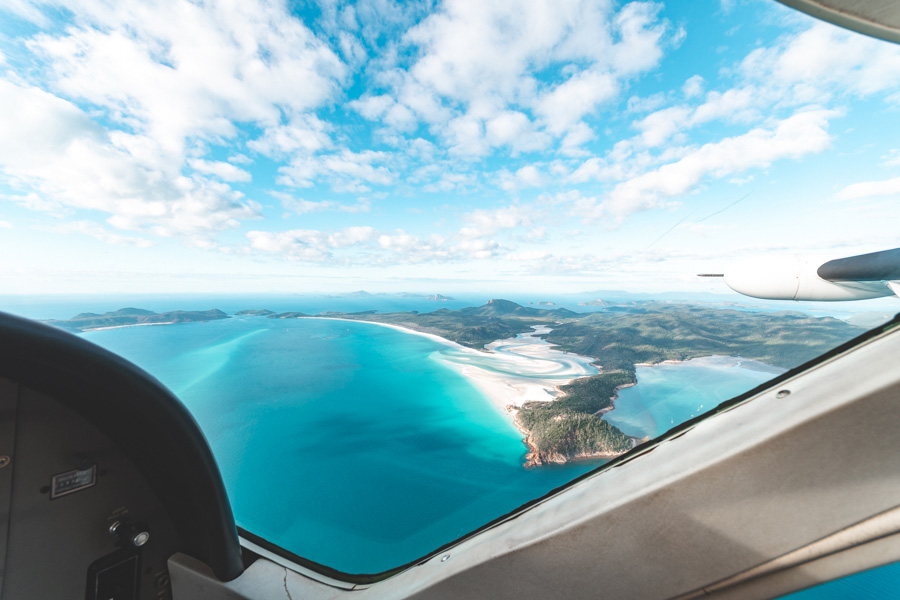 GSL and Explore have collaborated to make one of the newest and funnest products in the Whitsundays!
Seasprint Group, which includes the fan-favourite Whitsunday Bullet and the new addition of Game Changer, will be working with the well-established GSL to create the ultimate Fly and Cruise package.
This new package allows you to do either a full day tour or express tour of the Whitsundays combined with a one hour scenic flight to the Outer Reef. By booking this package you will be able to see the reef from above and below as you will get to view from a plane and by the water!
You can do the scenic flight and express tour in the same day or you can choose to spread the tour over two days with the premium tour and 1 hour flight on different days. The express tour is a bit shorter and does not visit Hill Inlet Lookout, but having a shorter boat tour allows you to do both components of the tour in the same day, which is a huge plus if you're shore on time.
The boat tour will get you from place to place as quickly as possible, stopping at all the best spots in the Whitsundays. Everything is included for your day trip, all you need to bring along is your sense of adventure! Take the opportunity to snorkel, play on the beach, have fun in the water and even visit Hill Inlet Lookout if you opt for the premium tour.
The scenic flight will take you out over the Whitsunday Islands and Whitehaven Beach as well as to the Outer Reef to see Hardy Reef and the famous Heart Reef. You will get to fly high above the water with your own window seat as your pilot gives informative commentary about what you are seeing below for an amazing aerial experience.
This new package allows you to do the most with your time in the Whitsundays. Snorkel, paddleboard, visit Whitehaven Beach, take in Hill Inlet Lookout and enjoy a scenic flight all for one great price. Ask us about booking your tour today for the ultimate Whitsundays experience!